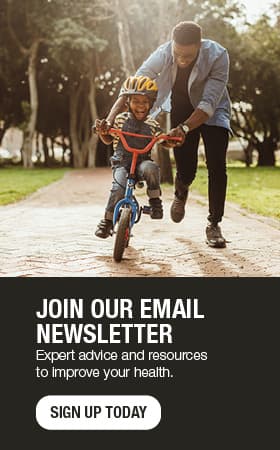 The importance of a cancer survivorship care plan
By Sarah Lewis, Cancer Guide
Cancer care doesn't end just because treatment is done. Life doesn't immediately go back to normal because you are done with radiation or chemotherapy. You may have long-term physical and emotional effects after treatment, and have questions about follow-up care and what to expect in the future. Cancer may have affected your finances, employment, relationships or spiritual beliefs. For these reasons and others, it is important that the needs of cancer survivors are addressed.
In recent years, more research has been done on cancer survivorship. Many cancer centers are working to provide additional resources for cancer survivors, and you may be scheduled for a cancer survivorship visit after you complete treatment. This visit will provide education and resources to help you transition from cancer treatment to wellness. During the visit, you will meet with a nurse, physician or nurse practitioner and a social worker to review the treatment you have received. You will receive a survivorship care plan that will be reviewed with you in addition to resources and follow-up care information.
A survivorship care plan is a complete record of your cancer history. It may include:
Diagnosis and stage of cancer
Details about treatment, including type of treatment (i.e., surgery, chemotherapy, radiation, transplantation, hormone therapy or other), and beginning and ending dates
Possible late and long-term effects of treatment and their symptoms
Wellness recommendations, including a healthy diet, exercise and smoking cessation information
Emotional effects and support services available
Contact information for providers
Recommended cancer screenings and other testing and follow-up appointments
A survivorship care plan ensures you get the best possible health care as you go forward after treatment. It is helpful to give all your providers a copy of your plan so they are aware of treatments you have received, side effects and recommended follow-up care. It is also important for you to keep a copy for yourself so you have a personal record of your cancer care.
The survivorship care plan empowers you to use the tools you've been given as you move forward and successfully transition to life after cancer treatment. There are additional resources, as well, and it is a good idea to keep in contact with your care team if you have any questions or concerns. Even though you are done with treatment, your providers and care team continue to be available to provide resources and follow-up care.