We are experiencing high call volumes:
Use your account on the Mayo Clinic app or patient portal to check symptoms, get care recommendations and make an appointment.
Posted By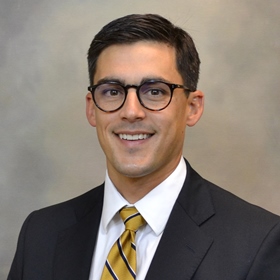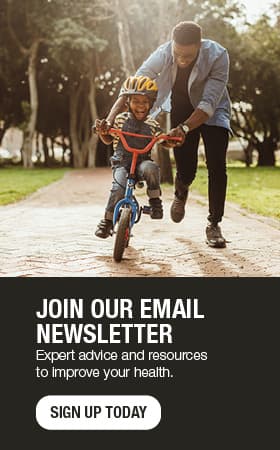 Men's health: How is benign prostatic hyperplasia treated?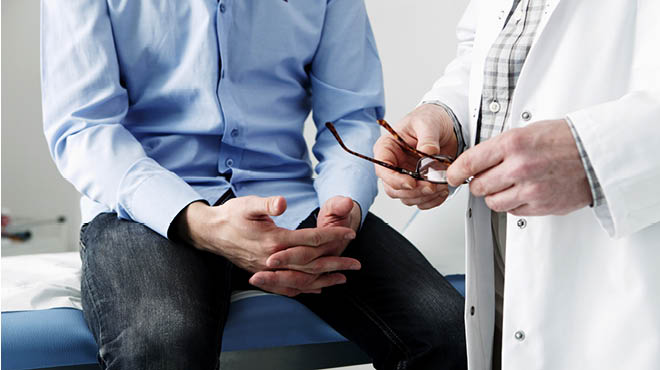 If you've been diagnosed with benign prostatic hyperplasia (BPH) — noncancerous tissue growth within the prostate — it's time for you and your provider to talk about treatment options. These options depend on the severity of your symptoms, which can range from having a weak urine stream to not being able to urinate at all. Most treatments are done in the outpatient setting, including your provider's office, while others may require a hospital stay.
If you're experiencing bothersome, but not severe, symptoms, such as having a weak urine stream or frequently getting up at night to urinate, your provider may have you start with behavior modification, including:
Changes to your diet
Some foods, such as chocolate, citrus, carbonated beverages and caffeine, can irritate your bladder, which can increase your urge to urinate. Cutting back on these foods may ease your symptoms.
Fluid intake
Reducing the amount of fluid you drink before bedtime can decrease your need to urinate during the night.
Timed urination (voiding)
Holding your urine also can irritate your bladder, so making a point to urinate every hour-and-a-half to two hours can reduce the urge to go "now."
If these behavior modifications no longer work as effectively for you, your provider may prescribe a medication, which you'll need to take every day.
There are a number to choose from to give you the best outcomes, including:
Alpha blockers
These drugs relax muscles in the bladder and prostate and open up the urinary channel to reduce blockage. There are multiple types of alpha blockers, but Flomax (tamsulosin) specifically targets the prostate. Side effects include decrease in blood pressure, dizziness and lightheadedness. They also can cause semen to go back into the bladder instead of the penis (retrograde ejaculation). This may be startling, but it's harmless. If considering cataract surgery, let your urologist and ophthalmologist know, since starting this medication can make cataract surgery more difficult. Typically, you can start the medication after your planned surgery.
5-alpha reductase inhibitors
These medications work to shrink the prostate by lowering the production of a specific hormone. They're only prescribed for men with higher prostate-specific antigen (PSA) levels and larger prostates. There are more side effects, and it may take six to nine months to see any results. Men may have a lower sex drive, and some will experience erectile dysfunction.
You eventually may need surgery. The least invasive options may be done in your provider's office and don't require an incision, which also are known as transurethral procedures. One of these is prostate ablation, which uses sterile steam to shrink the excess prostate tissue. For six to eight weeks following this procedure, you may experience more frequent urination, pain or discomfort when urinating and blood in your urine.
Another transurethral surgical procedure is photo selective vaporization (PVP) of the prostate. This laser therapy is performed in an operating room under anesthesia. It destroys or removes overgrown prostate tissue and is a good choice if you need to stay on blood thinners. Patients often have immediate relief of their symptoms, and side effects are similar to those of prostate ablation, although patients are more likely to experience retrograde ejaculation.
If your prostate reaches four to five times its normal size, you may need a simple prostatectomy, which removes some or all of your prostate. This typically requires a one-night stay in the hospital and is done laparoscopically through a small incision in your side, whether conventionally or using a surgical robot.
Wherever you are on the range of symptoms, there are treatment options that can relieve them. Be sure to discuss treatments thoroughly with your provider, asking any questions that will help you make the best choice.
Ross Avant, M.D., is a urologist practicing in Albert Lea, Austin and Rochester, Minnesota.
---
For the safety of our patients, staff and visitors, Mayo Clinic has strict masking policies in place. Anyone shown without a mask was either recorded prior to COVID-19 or recorded in a non-patient care area where social distancing and other safety protocols were followed.
Topics in this Post