We are experiencing high call volumes:
Use your account on the Mayo Clinic app or patient portal to check symptoms, get care recommendations and make an appointment.
Posted By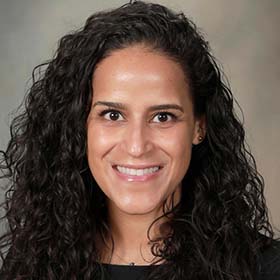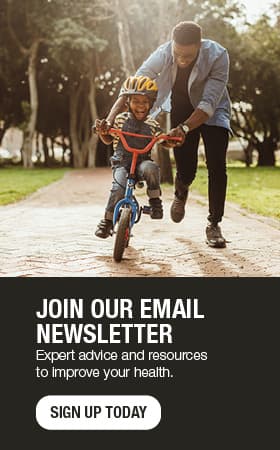 Q&A: Falls and fall prevention
Falls can happen to people of all ages and for a great variety of reasons. However, the older we get, the more brittle our bones can become, so the severity of injury from even a simple fall can be more debilitating.
Here are a few common questions about falls and fall prevention:
Q. Are falls common for people of all ages?
A. An estimated 10 million people in the U.S. have osteoporosis, and 34 million people are at increased risk of osteoporosis because of low bone mass. The Centers for Disease Control and Prevention reports that falls are the leading cause of fatal and nonfatal injuries in patients older than 65.
Q. What orthopedic injuries are most prevalent with fall patients?
A. Depending on how you fall, different bones of the body can be affected. Common locations for osteoporosis-related fractures are the spine, hip and wrists. These fractures often are called fragility fractures. More than 400,000 fragility fractures occur each year.
Falls can have many long-term ramifications. Fractures often mean loss of independence and the need for additional support. For older patients, this could mean staying at a temporary rehabilitation facility, or permanently moving to a family member's home or an assisted living facility that can aid with activities of daily living. Younger patients also often need help as their fractures heal. Fractures can make the simplest activities challenging.
Q. What are the main causes of falls? How can you prevent falls and fall-related injuries?
Fall prevention and fall-risk awareness are critical and everyone's responsibility. Lifestyle and home modifications can help avoid fractures, and keep us all safer and out of the hospital. Fall risks can be categorized as either patient-specific or environmental.
Patient-specific risk factors and advice for prevention:
Osteopenia and osteoporosis — Bone health can decrease the severity of injuries after a fall. Assure adequate diet with sufficient vitamin D and calcium. Consider bone mineral density testing and subsequent treatment as prescribed by your doctor, especially after sustaining a fragility fracture.
Impaired gait — Consider the need for assistive devices (e.g., cane, walker) and talk to your doctor about a daily exercise program that will help with strengthening and balance. Gait also can be affected by diseases, such as Parkinson's. Balance can be affected by inner ear disorders.
General health — An annual exam will allow your health care provider to evaluate for heart and blood pressure problems that can cause unexpected falls.
Medications — Know which medications make you sleepy or impair your balance. Be aware of medication side effects. Make sure medications are clearly labeled.
Dementia — Be aware of family members who may need redirecting or reminders to use assistive devices, or ask for help. Patients with dementia who live at home and alone are at higher risk for injury.
Vision and hearing — Get annual eye and hearing exams.
Nicotine and alcohol — Nicotine in any form decreases bone health. Alcohol can impair coordination and judgment.
Environmental risk factors and prevention:
Lighting — Make sure stairs and hallways are well lit throughout. Install night lights as needed to get from your bed to the bathroom. Keep flashlights at the bedside in case of power outages.
Carpets — Avoid loose area rugs. Secure rugs with double-sided, slip-resistant backing, and consider carpeting concrete, ceramic or marble floors to cushion falls on these hard surfaces.
Floors — Avoid wet floors, and use nonskid floor wax.
Chairs — Avoid chairs that are too low to easily get up from.
Cabinets — Use easy-to-reach and low cabinets. Do not stand on chairs or boxes to reach cabinets. If needed, only use a sturdy step stool with hand rails for balance.
Stairs — Ensure stairs have reliable hand rails on both sides. Hardwood stairs should have nonslip treads. Avoid using patterned or thick carpets on stairs since these make the edges of the stairs harder to see and easier to trip on. Repair loose carpets and floorboards.
Bathrooms — Install grab bars near toilets and showers, replace glass shower enclosures with shatter-proof material and place slip-resistant rugs near the shower for safety. Consider using shower chairs and raised toilet seats.
Living space — Remove clutter, low coffee tables, footrests and electric cords that you can easily trip over. Remove unstable chairs, tables and ladders.
Bedroom — Make your bed easy to get in and out of, keep a phone near your bed and remove any floor clutter.
Pets — Beware of getting tangled in long pet leashes.
Shoes — Wear supportive, nonskid shoes that are weather-appropriate and fit properly. Make sure your shoe laces are well-tied. Home slippers also should have good traction and fit well. During the winter, watch for icy spots, and salt or request that your snow removers frequently salt areas in your walkway that tend to get icy as snow melts and refreezes.
If all the above fails, your local orthopedic surgeon is available to help. Fracture treatment is truly directed by which bone is broken and how it is broken.
Jacqueline Corona, M.D., is an orthopedic surgeon and hand surgery specialist in Mankato, Minnesota.
---
For the safety of our patients, staff and visitors, Mayo Clinic has strict masking policies in place. Anyone shown without a mask was either recorded prior to COVID-19 or recorded in a non-patient care area where social distancing and other safety protocols were followed.
Topics in this Post