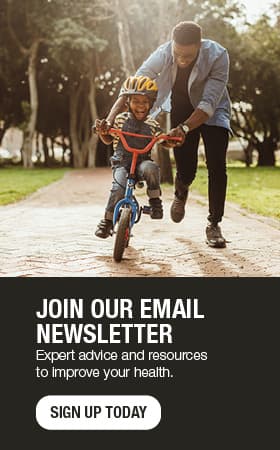 Heart care gives Pat Rozeske a new rhythm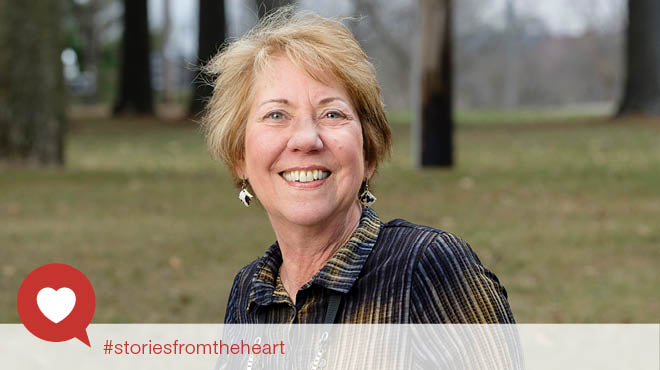 Pat Rozeske, 62, of Eau Claire, Wisconsin, says she is passionate about her work at a fundraising company, but when the busy fall season rolled around, she was finding it hard to keep up.
"I was tired all the time," Pat says. "I lost my appetite. I was having trouble sleeping." Pat says she could not get comfortable at night because it was hard for her to breathe, but she felt it was her anxiety. She didn't have the typical or common signs of heart failure, such as chest pain, pain in other parts of the body, headaches, heart palpitations or dizziness.
Pat was admitted to Mayo Clinic Health System in Eau Claire for difficulty breathing and what she thought was the flu. But she was diagnosed with heart failure after testing. Pat's care team discovered that she had an irregular heartbeat, called atrial fibrillation, and a leaking mitral valve.
"That was a difficult time for my family," Pat says. "They were worried about me, but we trusted my Mayo Clinic Health System team."
KEEPING THE (HEART) BEAT
Andrew Calvin, M.D., a cardiologist at Mayo Clinic Health System in Eau Claire, met with Pat about the condition of her mitral valve prolapse, which already had been closely monitored over the past six months. Pat's care team talked with her about starting first with a procedure called cardioversion to restore her normal heartbeat using an electrical shock. However, this procedure was not able to correct her abnormal heart rhythm, and it was decided that surgery would be necessary.
Robert Wiechmann, M.D., a cardiovascular surgeon at Mayo Clinic Health System in Eau Claire, talked with her about an option for minimally invasive heart surgery that could repair her valve and a maze procedure to get her beat back to normal.
"While Dr. Wiechmann talked to me, he also gave me very helpful informational pamphlets for all the procedures that would or could be performed and how to care for myself after surgery," says Pat. "This gave me what I needed to prepare and feel good about understanding what I was faced with."
The procedure to repair her mitral valve prolapse wouldn't require a large incision or the need to cut her breastbone, which would have required an extended recovery time. The procedure only required a puncture near her breastbone to access her heart. This was important because her health had deteriorated.
"People have this fear of a sternotomy, so being able to avoid opening up the sternum with advances in surgical instruments and skill allows us to offer a safe, less-invasive operation and faster recovery for our patients," says Dr. Wiechmann.
ROAD TO RECOVERY
After a successful surgery, Pat underwent a 12-week cardiac rehabilitation program. She worked with an exercise physiologist three times a week, exercising on a treadmill or stationary bike while a nurse monitored her heart rate and blood pressure. Gloria Krueger, a physician assistant in Cardiovascular Surgery at Mayo Clinic Health System in Eau Claire, says the 12-week cardiac rehabilitation program is not the end of the process. One of the goals is to build healthy habits for the future.
"Once patients complete the program, we want them to be comfortable enough to continue the program at home," Gloria says. "Phase one of rehab happens in the hospital after surgery. Phase two lasts for 12 weeks. But Phase three continues for the rest of your life."
Pat has four children and multiple grandchildren. She says they keep her busy, and gave her the motivation to have the surgery and work towards a full recovery. She has noticed an increased level of energy, especially during phase three of the cardiac rehabilitation program.
"I am very thankful for my Mayo Clinic team and my family that helped me towards the road to recovery," says Pat. "I plan to continue in that direction."