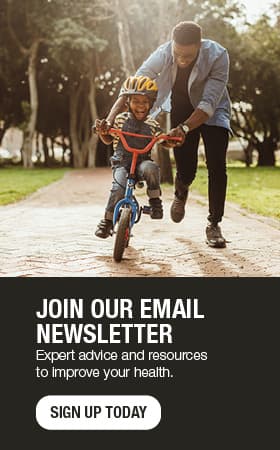 Women's health: Education is the answer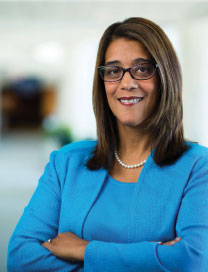 Unless you've seen a specialist lately, you might not have been given much information about how your body works beyond what was taught in middle school health class.
Women's bodies experience many changes over a lifetime, so it's never too late to educate yourself about what to expect.
The hormonal dance
"One thing I've learned as a women's health specialist is we never seem to get enough information," says Jacqueline Thielen, M.D., a general internal medicine physician in Mayo Clinic's Women's Health Clinic.
According to Dr. Thielen, women in their 20s are often single, obtaining new jobs, and considering starting families — frequently later than they used to. There are more contraceptive options than in the past, including intrauterine devices (IUD), and other long-acting treatments. Protected sex should factor prominently into 20-somethings' lives. Although sexually transmitted infections have been around for a long time, providers have recently become concerned about human papillomavirus (HPV) and making sure women are vaccinated for protection against cervical cancer.
"Women in their thirties are usually more established in their jobs and relationships, so things shift from birth control to fertility," Dr. Thielen says. "'Can I have children?' 'Can we do a non-traditional fertility treatment?' There are more questions like this, and also concerns about issues such as domestic violence and stress management." Also, HPV testing is added to cervical cancer screenings in women over age 30.
Healthy lifestyle choices and keeping screenings on the radar become paramount for women in their 40s and 50s, according to Dr. Thielen. "This is the time for women to start thinking more seriously about breast and cervical cancer — it's crucial to continue regular screenings," she says. "We also start looking more closely at the cardiovascular system, as we've learned that women can present with heart problems much differently than men."
Finally, in those golden years of 60 to 80 years old, Dr. Thielen says women's health usually revolves around chronic conditions and their impact on daily function. "I'm a big proponent of maintaining sexual function," she says. "The Women's Health Clinic has physicians, nurses, and a certified sex therapist who work together to help women and their partners."
Dr. Thielen sees sexual function — and many other women's health issues — as life-spanning, not limited to age groups. "The concept that sex isn't supposed to be painful or hurt, that doesn't just apply to post-menopausal women who experience dryness," she says. "Women in their twenties have similar issues. It's the same complaint, but we can offer different treatment plans."
The change
"If you haven't had a period for 12 consecutive months, you've reached menopause, which can occur anytime between ages 40 and 58, with 51 as the average," says Dr. Thielen. "Before that, you might have irregular periods. That's considered perimenopause.
"During this phase in life, you're moving from a very regular cycle to a roller coaster of hormones," Dr. Thielen says. Women can expect to become more easily distracted, have minor memory issues, experience sleep disruption, experience changes in mood or ability to think clearly, and, of course, hot flashes.
"We don't know exactly why women have hot flashes, but those warm feelings appear to be caused by the part of the brain that regulates internal body temperature," Dr. Thielen says. Tissue dilates to evaporate the heat, which makes women flushed and sweaty. Dr. Thielen says not every woman has hot flashes — up to 20 to 30 percent of women don't.
Tailored care
"These can be very challenging experiences, going from normal hormone levels to lacking them," says Dr. Thielen. "Women's primary care providers can help women navigate the process — whether it's menopause or something else — and educate them. A lot of women are scared needlessly. Menopause is about managing symptoms — women just need to learn about what's normal and what is not."
---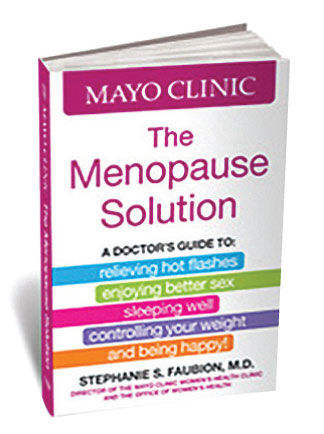 For more women's health resources, check out Mayo Clinic's new book, The Menopause Solution: A doctor's guide to relieving hot flashes, enjoying better sex, sleeping well, controlling your diet and being happy. This book provides the latest clinically proven information and a reference tool for women seeking answers to questions about what happens before, during and after menopause. Available at your local Mayo Clinic Store, or online at store.mayoclinic.com.