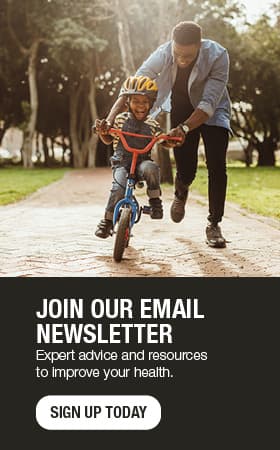 UW-Eau Claire student realizes volunteering gives him a career edge
While most students are in the middle of figuring out summer plans and work, many forget about the 30 hours of service learning (volunteering) that are required to graduate. This is something that can be easily fulfilled by volunteering a few hours over the summer.
Because of his interest in the medical field, Aric Swancutt, senior at the University of Wisconsin-Eau Claire, decided to volunteer his time at Mayo Clinic Health System in Eau Claire last year, and says it solidified his career choice.
Swancutt volunteered on Sunday mornings from 8 a.m. to noon in the Medical/Surgical Department maintaining an organized lobby, leading patients in the right direction and interacting with visitors.
"It was only four hours out of my day each week, but I felt like I really made a difference," says Swancutt. "I remember feeling really good that I woke up those mornings. It set up my whole week."
Not only did it set him up for a good week, but it also gave him a different perspective into the health care world.
"I got to see what was happening with families and some behind-the-scenes interactions people wouldn't normally see," he says. "For instance, seeing how a family handles the stress of a loved one going through an important surgery."
Swancutt hopes to someday become a podiatrist. He believes he'll be able to relate his volunteering experience to his future career.
"Physicians have to know every aspect of the patient and family, and many times they don't get to interact with the families and see their needs," he says. "Volunteering helped me see the other side and learn the importance of empathy in health care."
Swancutt had no problems using his time volunteering as his service learning experience. He also is glad he was able make connections in the medical field and learn about the resources offered.
"I highly recommend volunteering in a health care setting to any student who is interested in a career in medicine," says Vicky Zehms, Volunteer Services. "It gives the student an opportunity not only to see what patients and family members are going through, but also helps them decide whether the health care field is a good fit for them."