Physical Medicine & Rehabilitation Services
Get integrated care for your muscles, bones and joints, combining diagnosis, treatment, education and rehabilitation. Physical medicine and rehabilitation physicians, called physiatrists, are experts in nerves, muscles and bones. Our goal is to help people with disease or injury remain as active as possible.
Find out more about our physical medicine and rehabilitation services:
Conditions and consultations
After learning about your condition, our physiatrists and specialists will offer tools and resources to manage it.
Conditions we treat include:
Bursitis
Carpal tunnel syndrome
Complex regional pain syndrome
Foot conditions and injuries
Joint pain and arthritis, including hip, shoulder, knee, wrist and hand
Limb amputations and deformities
Lower back pain, including arthritis and disc disease
Movement disorders, including spasticity
Multiple sclerosis
Ligament, muscle and tendon injuries
Neck pain, including arthritis, disc disease and whiplash injuries
Osteoarthritis
Pinched nerves related to sciatica and radiculopathy
Piriformis syndrome
Sacroiliac joint dysfunctions
Spinal cord injuries and spinal stenosis
Sports-related concussions and injury pain
Stroke
Tendonitis
Traumatic brain injuries
Diagnosis and treatments
After learning about your condition, our providers will offer tools and resources to manage it. Together, you will create an individualized plan to restore movement and function using nonsurgical treatment options as a first choice, which can include therapeutic exercises, medications, injections, braces or other assistive devices. Advanced technologies are available to reduce pain and increase function.
Treatments we provide include:
Botox
Diagnostic musculoskeletal ultrasound
Electrodiagnostics, including electromyography and nerve conduction studies
Evaluation for radiofrequency or cryoablation
Joint injections to relieve hip, knee, shoulder, wrist, elbow, hand, foot and ankle pain
Platelet-rich plasma therapy
Prosthetics and orthotics
Spinal cord stimulation
Therapeutic and diagnostic lumbar spine injections
Ultrasound-guided injections
X-ray-guided lumbar epidural steroid injections to relieve lower back and leg pain
X-ray-guided cervical epidural steroid injections to relieve neck, shoulder and arm pain
X-ray-guided facet injections for back and neck pain
Integrated care
To maximize care, we may refer you to other specialists if needed. We also have direct access to local providers and specialists at Mayo Clinic.
Our specialists include:
Physicians
Physiatrists
Nurse practitioners
Physician assistants
Nurses
Additional care and therapies may be provided by:
Referrals
A referral may be required depending on your need. Call the appointment number of your preferred Physical Medicine & Rehabilitation location to learn more.
FAQ
What should I expect during my first appointment, and what should I bring?
During your first appointment, you will discuss your health issues and concerns with an expert who will develop an individualized treatment plan. This may include imaging, lab work or referrals to other specialties.
Bring your current prescription information or medical records from non-Mayo Clinic Health System facilities. Complete a medical records release form to authorize the transfer of health records from another healthcare facility to us. Visit our Medical Record Forms page for other forms in multiple languages.
What are my payment options, and do you offer financial assistance?
Visit the billing page of your preferred location for information on insurance, billing and payments.
We serve patients in difficult financial circumstances and offer financial assistance to those who have an established need to receive medically necessary services. Learn more about financial assistance options.
Can you provide a second opinion?
Yes —call the appointment number at your preferred Physical Medicine & Rehabilitation location. See What should I expect during my first appointment, and what should I bring? for tips on how to prepare.
Do you have an after-hours number in case of emergency?
Always call 911 in case of emergency. For after-hours help with other issues, visit our Nurse Line page or review our convenient care options.
Explore locations or providers near you for details on physical medicine and rehabilitation: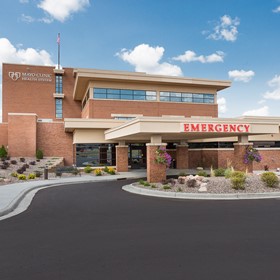 Menomonie, WI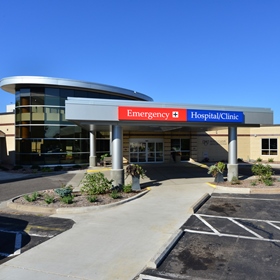 Barron, WI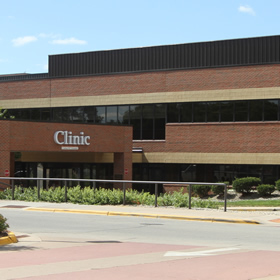 La Crosse, WI