Need to make an appointment?
Nutrition

Individual nutrition counseling is a great way to improve your health and wellness. A registered dietitian nutritionist is uniquely trained to assist you in achieving your nutrition and lifestyle goals. They provide guidance on nutrition plans for chronic diseases and healthy living, and can also help you identify and work through barriers to your success. The following are a few reasons why you may want to visit a dietitian:
Ask your doctor to be referred to a dietitian or call us at the number below for more information. Check with your insurance provider to verify coverage of this service.
Locations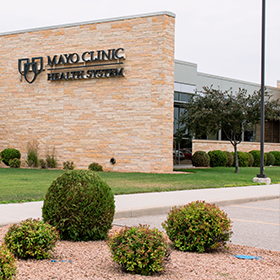 Clinic
1900 N. Sunrise Drive, Suite 200, St. Peter, MN 56082
Hours:

Mon-Fri:

8:00 AM - 5:00 PM

Clinic hours subject to change on holidays.
Providers