Need to make an appointment?
Need Help Shopping for Healthier Foods? 
During these free tours with a registered dietitian, you'll get help picking out healthy foods, receive expert recipe advice, and learn how nutritious choices can prevent and manage diseases.
Tours are held two days each month at Superfair Foods, 518 Armstrong Blvd. N. in St. James.
For information and dates, call 507-375-8653.
Nutrition

Individual nutrition counseling is a great way to improve your health and wellness. A registered dietitian nutritionist is uniquely trained to assist you in achieving your nutrition and lifestyle goals. They provide guidance on nutrition plans for chronic diseases and healthy living, and can also help you identify and work through barriers to your success. The following are a few reasons why you may want to visit a dietitian:
Ask your doctor to be referred to a dietitian or call us at the number below for more information. Check with your insurance provider to verify coverage of this service.
Locations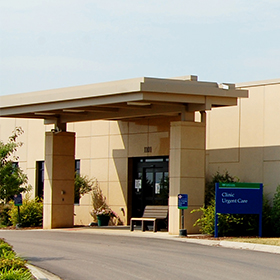 Hospital and Clinic
1101 Moulton and Parsons Drive, St. James, MN 56081
Clinic Hours:

Mon-Fri:

8:00 AM - 5:00 PM

Clinic hours subject to change on holidays.
Call for same day availability.
Providers