Need to make an appointment?
Psychiatry & Psychology
Psychiatry & Psychology in La Crosse, Wisconsin
Psychiatry and psychology services at Mayo Clinic Health System in La Crosse can help lead you in the right direction. You may know your problems, but you might not know your needs — that's our job. Our staff of caring professionals will work with you to develop a care plan specifically tailored to meet your needs.
We respect your challenges and situations. Call us and let us show you how we can help.
We are dedicated to the care of patients and provide evidence-based care in a tradition of individual commitment to each person. Our department offers comprehensive psychiatric cares for a wide variety of mental illnesses in the inpatient, outpatient and residential settings.
Conditions addressed include:
Mood disorders
Anxiety disorders
Schizophrenia and other psychotic disorders
Substance-related disorders
Delirium, dementia and other cognitive disorders
Mental disorders due to a general medical condition
Eating disorders
Somatoform disorders
Factitious disorders
Dissociative disorders
Sexual and gender identity disorders
Sleep disorders
Impulse-control disorders
Adjustment disorders
Personality disorders
We provide outpatient (clinic) and inpatient (hospital) evaluation and treatment for all ages:
Pediatric psychology staff consults with parents, schools and physicians to assist in the development of young people.
Clinical psychology evaluates and treats a wide variety of patients experiencing minor or major disruption in their day-to-day activities. Some disruptions may be from recent events and some disruptions may be from longstanding concerns.
Clinical health psychology consults with medical providers to assist in the management of medical concerns that have direct emotional/psychological implications.
Locations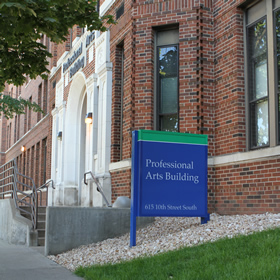 Professional Arts Building
615 S. 10th St., La Crosse, WI 54601
Hours:

Mon-Wed:

8:00 AM - 7:00 PM

Thu-Fri:

8:00 AM - 5:00 PM