Midwifery
Certified Nurse Midwives
Certified Nurse Midwives are registered nurses with advanced training, education and certification in women's health issues. Certified Nurse Midwives provide preconception, maternity and postpartum care for women at low risk for complications during pregnancy. They focus on the importance of patient participation, patient and family education, commitment to low intervention and highly supportive care. The Certified Nurse Midwives work collaboratively with physicians as needed to bring you a safe and satisfying birth experience. Throughout most of the world, midwives are the traditional care providers for women during pregnancy. In the United States, the use of midwives is steadily increasing.
Midwives are an integral part of the birthing team at Mayo Clinic Health System Franciscan Healthcare. Learn more about their roles by visiting our Family Birthplace and Obstetrics & Gynecology webs.
Locations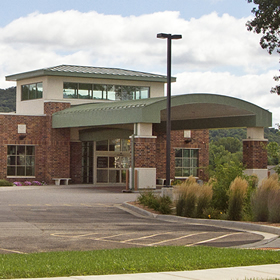 Providers