Holistic, supportive care.
Need to make an appointment?
Midwifery - Arcadia, Wisconsin
Nurse midwives are advanced practice providers with specialized training, education and certification in women's health. They are an integral part of the Obstetrics and Gynecology team.
Nurse midwives care for women from early adolescence through the onset of menopause, including prenatal care. Just like physicians, they're qualified to prescribe and administer medications as independent, licensed practitioners. Midwifery care focuses on providing holistic, evidence-based medicine and encouraging women to make informed decisions about their health care.
Nurse midwives specialize in:
Birth control, including IUD and Nexplanon insertion
Breast care
Breastfeeding assistance
Gynecological preventive exams
Labor and delivery at the Family BirthPlace
Postpartum care
Preconception counseling
Prenatal care
Vaginal and sexual health
Services may vary by location.
Learn more about Obstetrics & Gynecology services in Arcadia.
Maternity care
Nurse midwives provide preconception, maternity and postpartum care for women who are considered at low risk for complications. They focus on the importance of patient participation, patient and family education, and commitment to low intervention and highly supportive care. They offer patients a wide range of pain management options, including epidurals, and they work collaboratively with physicians as needed to bring you a safe, satisfying birth experience.
Watch this video to learn more about how nurse midwives care for women from early adolescence through the onset of menopause:
Locations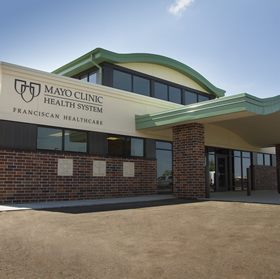 Clinic
895 S. Dettloff Drive, Arcadia, WI 54612
Hours:

Mon-Fri:

9:00 AM - 4:00 PM
Providers
Related Upcoming Classes and Events View More