Birthing Centers
Welcome to the Family Birthplace at Mayo Clinic Health System – Franciscan Healthcare in La Crosse.
Congratulations on this very special time in your life! We're here to help you prepare the warmest of welcomes for your new arrival.
Our goal is to provide you with the resources you need to help you feel confident and secure throughout your pregnancy and after. From pregnancy information and childbirth classes before your baby is born, to birthing tips and parenting classes as your new baby grows and develops - we're here to support you throughout one of life's amazing experiences.
Tour the Family Birthplace
You can visit the Family Birthplace to see the latest birthing options. We are located on the fifth floor of the La Crosse Campus Hospital, 700 West Avenue South.
Information and Appointments:
608-392-9866 – prenatal appointments
608-392-9723 – birthing classes and tours
Locations
11 Providers found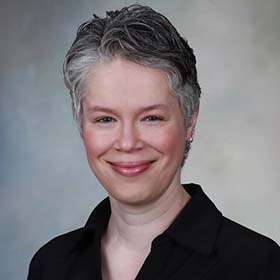 Kaitlin Earley, C.N.M.
Birthing Centers, Midwifery, Obstetrics & Gynecology (OB-GYN)
Related Upcoming Classes and Events View More