Need to make an appointment?
Weight Management
The HEALTH (Healthy Eating Active Lifestyle Thoughtful Habits) Program is an effective weight management program in Fairmont, Minnesota, that teaches important skills necessary to create lasting changes and maintain a healthy body weight. The trainers include a psychologist, exercise physiologist and dietitian.
The key elements of the HEALTH Program are establishing healthy eating patterns, promoting an active lifestyle and creating thoughtful habits.
Expectations of participants include:
Private weigh-ins
Read assigned lessons
Complete homework
Set goals
Attend weekly meetings and actively participate
Call 507-238-8598 for more information or to register for the program.
Insurance coverage may vary, so you're encouraged to check with your individual insurance plan. Documented medical necessity by your health care provider will be required. A few of your visits will be billed by the dietitian, check with your insurance if dietitian group visits are covered.
You may purchase The Mayo Clinic Diet book for this class, but it's not required.
Check out additional programs, services and expert advice on diet, exercise and healthy living practices to help you reach your goals:
Locations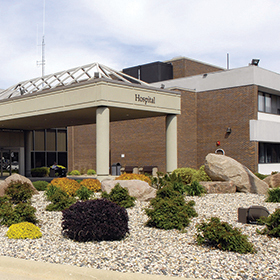 Hospital and Clinic
800 Medical Center Drive, Fairmont, MN 56031
Clinic Hours:

Mon-Fri:

8:00 AM - 5:00 PM

Clinic hours subject to change on holidays.