Show Your Heart Some Love
Need to make an appointment?
Cardiac Rehabilitation
Cardiac Rehabilitation in Austin
If you have a history of cardiovascular disease, cardiac rehabilitation can help you make lifestyle changes that may improve your health and reduce the risk of future problems. After a heart attack or heart surgery, your risk of death is reduced by approximately 25% if you participate in our program.
Don't let your age hold you back — people of all ages can benefit.
This program is a multifaceted and integrative approach to overall cardiac risk reduction. Our program is designed to help you maintain a healthier heart through supervised exercise sessions and health education.
Medicare and personal insurance may cover all or part of the cost — we recommend you find out what will be covered by your individual plan.
Locations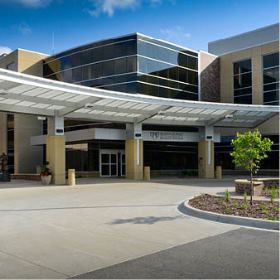 Hospital and Clinic
1000 First Drive NW, Austin, MN 55912
Hours:

Mon:

7:30 AM - 4:00 PM

Tue:

7:30 AM - 3:30 PM

Wed-Fri:

7:30 AM - 4:00 PM