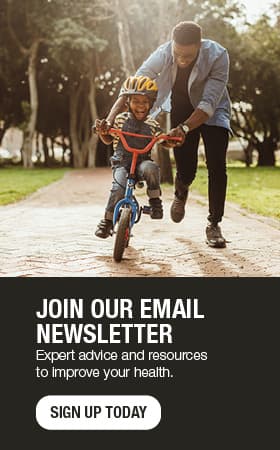 HPV immunization: Who can benefit?
Each year, around 14 million people in the U.S. are infected with human papillomavirus, or HPV. Most will never know it. But for some, the infection may prove deadly.
That's because the vast majority of cervical cancer cases are caused by two strains of the virus. And cervical cancer is difficult to treat, especially if it has spread beyond the cervix.
Fortunately, there's a vaccine to prevent HPV, which also can cause genital warts and lead to other life-threatening cancers, including vaginal, penile, anal, oral and throat.
"These are devastating cancers, usually do not cause symptoms to a person until quite advanced and not easy to treat," says Ganesh Namachivayam, M.D., a pediatrician at Mayo Clinic Health System – Northland in Barron and Rice Lake. "I strongly recommend this vaccine to all of my patients."
WHO AND WHEN TO VACCINATE
The best time to receive the HPV vaccine is before exposure to the virus, which is the most common sexually transmitted infection in the U.S. The immunization is approved for ages 9 to 26. The Centers for Disease Control and Prevention (CDC) recommends immunizing children beginning at age 11 or 12.
"The 11-year well-child exam is a good time to have the first HPV dose," Costa Sousou, M.D., an OB-GYN at Mayo Clinic Health System – Franciscan Healthcare in La Crosse says. "Most kids are already getting two vaccines at that appointment, so it's an easy time to add a third."
The CDC recommends that boys and girls ages 9 through 14 receive two doses of the HPV vaccine at least six months apart. Older teens and adults up to age 26 should receive three doses of the vaccine. That's because the immune system's response to the vaccine is not as strong at later ages, and requires an additional dose to ensure protection.
SIDE EFFECTS AND SAFETY
The CDC and Food and Drug Administration monitor vaccines in the U.S., and have a wealth of data on the safety and effectiveness of the HPV vaccine. Potential side effects are mild and similar to those that might be experienced with other vaccines, such as soreness, swelling or redness at the vaccination site.
Less common side effects include headache, nausea, vomiting, fatigue or weakness. And though rare, the HPV vaccine causes some people to feel dizzy or faint. Sitting for 15 minutes after the injection can lower the risk of fainting.
"The bottom line is that this is a safe, effective vaccine that can prevent several types of cancer in both boys and girls," Dr. Namachivayam says. "It's an easy way for parents to protect their kids far into the future."
Dr. Sousou agrees. "We don't always know the long-term effects our parenting decisions will have on our kids," he explains. "Making sure our children are up to date on all of their immunizations, including HPV, is one decision you can be sure will benefit them the rest of their lives."
NOT JUST FOR KIDS
Vaccines for adults are recommended based on age, prior vaccinations, health, lifestyle, occupation and travel destinations.
The schedule is updated every year, and changes range from the addition of a new vaccine to tweaks of current recommendations. To determine exactly which vaccines you need now and which vaccines are coming up, check the Centers for Disease Control and Prevention website.
---
For the safety of our patients, staff and visitors, Mayo Clinic has strict masking policies in place. Anyone shown without a mask was either recorded prior to COVID-19 or recorded in a non-patient care area where social distancing and other safety protocols were followed.
Topics in this Post