Posted By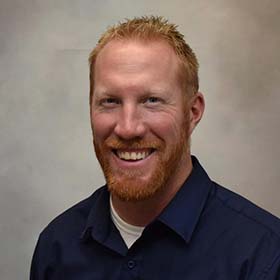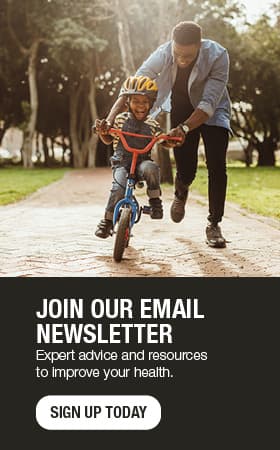 Back pain care and prevention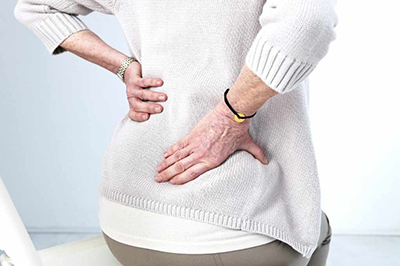 At some point in every person's life — often yearly, if not more consistently — they experience back pain. Whether due to a traumatic event, such as slipping on ice, or something much more trivial, like bending over to pick something up, we have all injured our backs.
It's estimated about 80 percent of people will suffer from low back pain in their lifetime. The other 20 percent is likely in denial. Given the probability your future will eventually encounter back pain, knowing what to do when the time comes is important.
What causes low back pain?
Do I have sciatica? Do I have a slipped disc? Most likely, your pain is neither a disc or nerve issue. More often than not, you've stressed, overused and/or strained your spinal musculature.
In some cases, there can be more significant injuries; however, the incidence of severe injury is small in comparison. You need to take care of your back muscles just the same as any other muscle in the body. For example, many runners stretch their hip and lower extremity musculature during and following running in order to prevent or treat injury. The same can apply for your spine.
The spine is quite resilient and can take a significant amount of stress. This stress builds and gradually wears down to a point where the spine reaches a painful threshold. Oftentimes, stress has accumulated and only needs a bit more to push it into pain and sensitivity. This is why something as simple as picking an object off the floor can throw your back out.
How can I prevent back pain?
Stretching and exercising your back keeps the sensitivity and pain away — staying far from that threshold of pain. Below are a few great ways to prevent and treat back pain:
Stretch.

Stretch often and regularly, especially your back, including before and after back-heavy activity (e.g. snow shoveling, yard work, washing floors, etc.).

Exercise.

Find an activity you enjoy. Your muscles and joints are more resilient when they're strong and flexible. Develop your core musculature in order to support your spine and prevent injury. Yoga and Pilates are great activities to prevent back pain and facilitate core strength.

Apply cold or heat.

Apply ice/cold pack to new pain or stiffness. Otherwise, use whatever feels best. Ensure you have a cloth layer between the ice/heat and your skin to prevent skin damage.
What if my back pain is long-term?
Occasionally, back pain lingers and becomes an issue for more than a few days. If the aforementioned self-care measures aren't taking care of your pain, address this sooner rather than later.
When pain is present, muscle strength is inhibited and movement patterns change, placing stress on other parts of the body. Physical therapy can provide treatment and education to reduce and eliminate pain and return you to work, recreational activities and life without pain. Therapists are trained at a doctoral level to treat your pain and educate on prevention. During therapy, you'll receive treatment based on medicine's most up-to-date research that provides the best results.
Certain symptoms can indicate potentially serious issues and should be addressed immediately. If you suddenly experience the inability to empty your bladder or have numbness in your groin, contact your doctor right away.
What about back pain medications?
With prolonged pain, medications can be helpful. However, you should never rely on medications, and you should never use them more than temporarily. Chronic use of opioid pain medications can be dangerous, as over-prescription has led to a large increase in opioid dependency and overdoses.
Everyone will experience back pain at some point in their lives. The majority of people aren't appropriate for surgery. Taking steps to prevent and treat your pain when it occurs is the best and most effective way to prevent dysfunction due to back pain. If you're struggling with your pain, contact your local physical therapist.
Joran Moen, D.P.T., is a physical therapist at Mayo Clinic Health System in Mankato.