We are experiencing high call volumes:
Use your account on the Mayo Clinic app or patient portal to check symptoms, get care recommendations and make an appointment.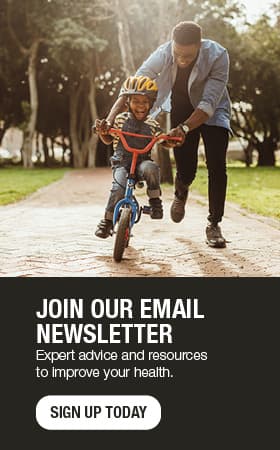 Young, healthy — and a heart attack survivor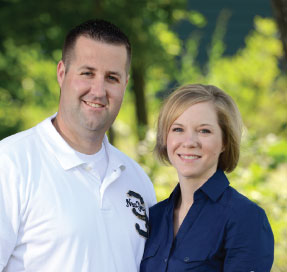 As a nurse in the Emergency Department at Mayo Clinic Health System in Mankato, Stacey Martin knows the symptoms of a heart attack.

But when she began experiencing the telltale signs herself, she explained them away.
"I thought I was having really bad heartburn," says Martin of the chest pain that cut short an evening of errands in 2010. "I tried to sleep it off."
After a restless night, Martin felt a bit better. Later, she felt pain in both arms and called a colleague to talk about what might be causing her symptoms. He told her to come to the Emergency Department (ED) right away.
"I felt stupid going in," says Martin. "I had just turned 35. I had no risk factors. There's no heart disease in my family. I just didn't think I could be having a heart attack."
But blood tests showed that she had. A cardiac angiogram revealed the cause: a spontaneous coronary artery dissection, or a tear in one of the blood vessels in the heart. The tear allowed blood to pool and clot in Martin's artery, causing the heart attack.
Coronary artery dissection is rare, occurring most often in people between 30 and 50. Like Martin, many are healthy with no risk factors for heart disease.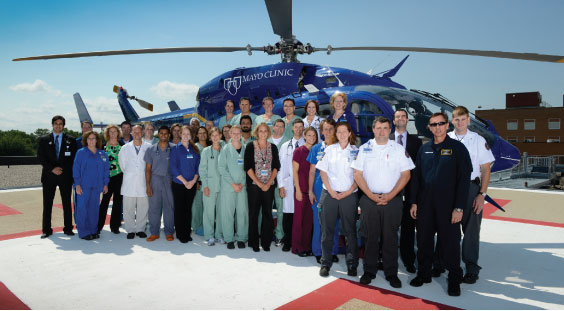 "Doctors don't know much about coronary artery dissection," says Martin, who is part of two research studies designed to help change that. "I hope that someday, when this happens to another 35-year-old, there will be more answers."
Martin spent three nights in the hospital, then completed three months of cardiac rehabilitation. She says the supervised exercise program, which also provides nutrition counseling, education and emotional support, was invaluable.
"Cardiac rehab was really good for me," she says. "I would have been afraid to start exercising on my own."
Today, Martin takes medication to help prevent blood clots. Once a year, she has an appointment with her cardiologist, Imran Syed, M.D., in Mankato for follow-up tests to monitor her heart.
"As far as anyone can tell, there was no permanent damage to my heart," says a grateful Martin. She hopes her story will encourage others to take the signs and symptoms of a heart attack seriously.
"I was the last person anyone thought would have a heart attack," she says. "I waited 16 hours before I went in to have my symptoms checked. I wouldn't make that mistake again."
---
For the safety of our patients, staff and visitors, Mayo Clinic has strict masking policies in place. Anyone shown without a mask was either recorded prior to COVID-19 or recorded in a non-patient care area where social distancing and other safety protocols were followed.
Topics in this Post