Specialties, Services & Treatments
Pelvic Health
Pelvic health disorders are common. Nearly 1 in 3 women experience some form of symptoms, including incontinence, frequency and urgency of urination, pelvic pressure or heaviness, pelvic pain and sexual problems.
These conditions may cause women to feel socially isolated, experience sexual inhibition, or fear making social or travel plans. Careers and personal relationships often are affected.
Many women don't seek care because they don't know that treatment is available, or think the condition is too minor or embarrassing to pursue. Many feel they have to "live with it," buying pads or relying on medications that may have side effects.
We bring together professionals from a variety of specialties to work with you to evaluate your problem and design a treatment plan to relieve your symptoms.
Learn more about these pelvic health topics and the services available near you:
Conditions
Often symptoms stem from life changes, such as childbirth, aging or menopause. Although many women experience pelvic floor conditions, it still may be uncomfortable to talk to your health care provider about your symptoms. Learn more about pelvic health conditions to make talking with your provider easier.
Treatment options
The Pelvic Health Clinic offers a large variety of treatment options from lifestyle changes and medication to physical therapy and advanced minimally invasive surgery. Our experts will work with you to find the treatment option that best meets your needs and lifestyle. A combination of treatments may be needed.
Nonsurgical treatments
You may benefit from simple lifestyle modifications and exercises that build pelvic floor muscles. Many women find these nonsurgical treatment alternatives extremely beneficial at easing their symptoms and dramatically improving quality of life.
Surgical treatments
Simple lifestyle changes, physical therapy or medications sometimes aren't enough to treat pelvic floor conditions, and surgery may be required. However, many of today's surgeries are noninvasive and often can be performed as outpatient procedures.
What to expect
Your provider will assess your symptoms and needs, answer questions, manage and recommend treatment options, refer you for other appropriate treatments and follow up with you to ensure satisfactory results.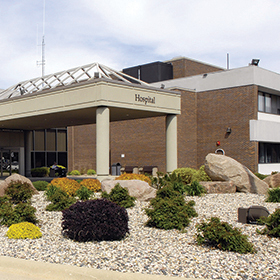 Fairmont, MN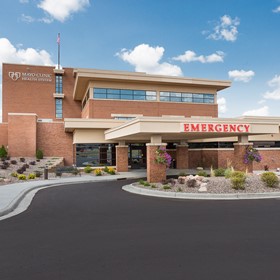 Menomonie, WI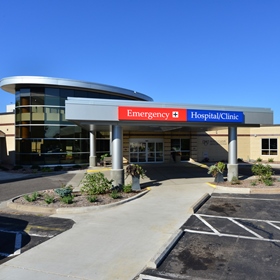 Barron, WI