Specialties, Services & Treatments
Colon & Rectal Surgery Services & Treatment
Do you or a loved one need digestive care? The Colon & Rectal Surgery team is specially trained to treat the lower portion of the digestive tract — the colon, rectum and anus — using innovative technology. We specialize in minimally invasive and robotic procedures, which offer greater precision and improved access to difficult areas of the body. These techniques enhance recovery; reduce pain, nausea and risk of infection; and shorten hospital stays.
Find out more about our colon and rectal surgery services:
Conditions and consultations
Our colon and rectal surgery team provides consultations and a personalized treatment plan for a variety of needs.
Conditions we treat include:
Anorectal disorders, such as hemorrhoids, fissures and fistulas
Colon cancer
Crohn's disease
Diverticulitis
Rectal cancer
Ulcerative colitis
Diagnosis and treatments
We specialize in diagnosis and personalized treatment of conditions affecting the colon, rectum and anus.
Treatments we provide include:
Abdominoperineal resection (APR) to remove the rectum, anus and some of the colon
Advancement rectal flap, fistulotomy, seton placement, fibrin glue and collagen plug and ligation of the intersphincteric fistula tract (LIFT) for fistula repair
Bowel resection with colostomy
Cancer removal from the rectum
Digestive tract surgery
Endoscopic mucosal resection
Hemorrhoid removal and stapling
Ileoanal anastomosis (J-pouch) surgery to remove part of the large intestine and eliminate the need to wear an ostomy bag
Lateral internal sphincterotomy for anal fissure repair
Lymph node removal
Minimally invasive surgery, known as laparoscopic
Muscle flap surgery
Ostomy and stoma
Partial colectomy
Primary bowel resection
Proctocolectomy to remove the entire colon and rectum
Rectum removal
Surgery to create a way for waste to leave the body
Colon and rectal surgery specialists
Our team of colon and rectal surgery experts provide you with a personalized treatment plan to ensure you receive comprehensive, innovative and supportive care.
Our specialists include:
Physicians
Physician assistants
Nurses
Additional services may be provided by:
Referrals
You can make an appointment without a referral from your provider — simply call the appointment number of your preferred Colon & Rectal Surgery location. Many company insurance plans have strict policies related to tests, referrals and prior authorizations. Call your insurance provider to learn more about requirements.
FAQ
What should I bring for my first appointment?
For your first appointment, bring your current prescription information or medical records from non-Mayo Clinic Health System facilities. Complete a medical records release form to authorize the transfer of health records from another healthcare facility to us. Visit our Medical Record Forms page for this form and other forms in multiple languages.
What are my payment options, and do you offer financial assistance?
Visit the billing page of your preferred location for information on insurance, billing and payments.
We serve patients in difficult financial circumstances and offer financial assistance to those with an established need to receive medically necessary services. Learn more about financial assistance options.
Can you provide a second opinion?
Yes — call the appointment number at your preferred Colon & Rectal Surgery location.
Do you have an after-hours number in case of emergency?
Always call 911 in case of emergency. For after-hours help with other issues, visit our Nurse Line page or review our convenient care options.
Explore locations or providers near you for details on high-quality colon and rectal surgery:
Locations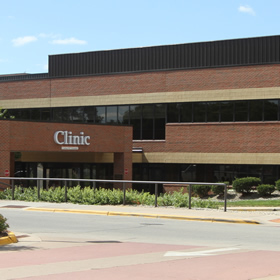 La Crosse, WI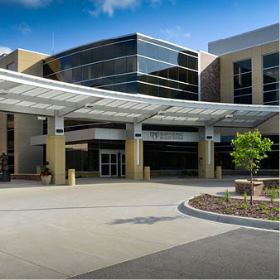 Austin, MN
Providers