Need to make an appointment?
Occupational Medicine
Occupational Medicine
No matter the size of your business, research-based injury prevention and post-injury care is available from experts in Occupational Medicine in La Crosse, Wisconsin. We provide a full-service, highly tailored approach to occupational health services that promotes the health and safety of employees at your workplace. A healthy employee who feels safe will be more committed, reliable and productive.
You'll receive timely delivery of services, including:
DOT physicals
Drug testing
Ergonomic assessments
Immediate access to health care professionals
On-site radiology services
OSHA compliance
Preplacement exams
Post-offer functional capacity evaluations
Same-day appointments for workers' compensation injuries
Worksite wellness services and programming support
Worksite consultation
Worksite training and health screenings
Your business benefits from our approach to:
Connect your organization with Mayo Clinic Health System resources and expertise
Ensure a quick, safe return to work
Identify your employees' health strengths and weaknesses
Manage risk
Prevent and manage occupational and environmental injuries, illnesses and disabilities
Preserve your employees' health and productivity
Provide customer-focused workers' compensation coordination
Serve as a single source for all aspects of employee health
Call to get started with a consultation to determine how Occupational Medicine can meet your workplace needs.
Locations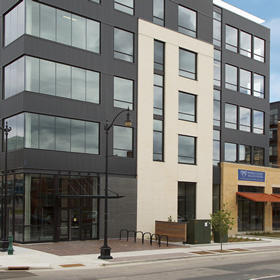 Belle Square
232 Third Street North, Suite 100, La Crosse, WI 54601
Hours:

Mon-Fri:

7:00 AM - 4:30 PM
Providers