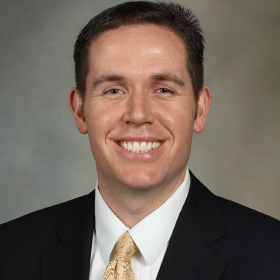 Locations & Services
La Crosse, WI
Belle Square
232 Third Street North, Suite 100, La Crosse, WI 54601
My services at this location:
Provider's Bio
I enjoy the various aspects of occupational and employee health. I approach the treatment of my patients as if they were my own family members. I will do my best to get patients better and back to what they want and need to do.
I was previously in the U.S. Airforce as a flight surgeon. I have four boys and enjoy family time. I am the youngest of seven boys. In my spare time I enjoy physical and outdoor activities; working with my hands, such as construction, woodworking and woodcutting; and like to find ways to keep myself and my patients healthy and active. I also enjoy educational activities not directly related to my practice, including exercise science and applied psychology.
Training & Credentials
Medical School
A.T. Still University, Kirksville College of Osteopathic Medicine, Missouri
Education
Master of Public Health, University of Iowa in Iowa City
Internship
OB-GYN, Henry Ford Wyandotte Hospital, Michigan
Residency
Occupational and Environmental Medicine, University of Iowa in Iowa City
Certifications
Occupational Medicine, American Board of Preventive Medicine
Medical Examiner, Federal Aviation Administration
Certified Medical Examiner, Department of Transportation (DOT)
Memberships
American College of Occupational and Environmental Medicine
American College of Preventive Medicine
Wisconsin Medical Society