Need to make an appointment?
Family Medicine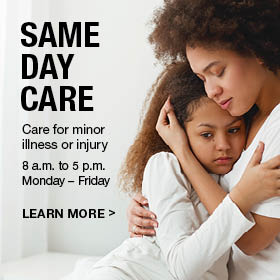 Family Medicine
Family Medicine in La Crosse is available from two practice areas.
Mayo Clinic Health System will provide a comprehensive exam that includes updating immunizations and completing any required school or sports forms for the school year.
---
Department of Family Medicine
Let our family care for your family!
The Department of Family Medicine is dedicated to promoting the total well-being of people of all ages; our patients, their families and the community. We do so in a compassionate manner as part of an integrated system of health professionals committed to excellence in patient care.
Specially trained in all aspects of family medicine, our staff provide personalized care and develop relationships with all members of your family that will last a lifetime. Whether you require specialized treatment for a health condition, or if it is time for your physical, Family Medicine will work together with you to determine the best treatment plan and establish a wellness strategy to help you stay healthy.
When the need for specialized care arises, our providers are experts at matching patients with the specialized care they require. They will assist with coordinating care to ensure all your health care needs are met.
---
Family Health Clinic
The Family Health Clinic is the "practice" arm of the Mayo Clinic Family Medicine Residency Program. The residency is a three-year training program for medical school graduates to learn all aspects of family medicine. Faculty members and residents work together in the clinic to care for patients of all ages. Many residency graduates go one to take full-time physician positions with in the Southwest Wisconsin Region or other locations across Mayo Clinic Health System.
---
The provider section below displays staff from the Department of Family Medicine, as well as faculty and residents of the Family Health Clinic.
Locations
Clinic
800 West Ave. S., La Crosse, WI 54601
Family Medicine Hours:

Mon-Fri:

8:00 AM - 5:00 PM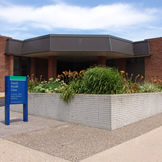 Family Health Clinic
815 Tenth St. S, La Crosse, WI 54601
Clinic Hours:

Mon-Fri:

8:00 AM - 5:00 PM
Related Upcoming Classes and Events View More