Need to make an appointment?
Hospice
Hospice
Hospice at Mayo Clinic Health System in Fairmont, Minnesota
Hospice offers physical, emotional, and spiritual comfort and care to you during the final stages of life. The primary focus of hospice is to help you live your life fully and as comfortably as possible with compassion and dignity, regardless of whether you live in a private residence, assisted living facility or skilled nursing home.
Anyone can make a referral to hospice if:
Your condition is terminal, with a life expectancy of six months or less.
Treatment has shifted from curative to comfort care.
Once the referral is made, a member of the hospice team will arrange to meet with you and your family to discuss hospice services.
You and your loved ones benefit the most when Hospice is involved early.
Hospice is committed to providing:
Compassionate care that respects your dignity and honors your needs and wishes.
Team approach to address your physical, emotional, social and spiritual needs.
Best practice interventions to promote comfort and relieve pain.
Education, preparation and support for you and your family members through end-of-life care and death and in a manner that suits your needs.
Bereavement support for the family for one year following your death. Services include individual grief support, grief seminars, support groups for adults and teens, and a grief camp for children.
Team approach
With hospice, you will have access to a team of health care professionals who listen to your wishes and work with you to develop a care plan specific to your needs and preferences.
Your care team may include these health care specialists:
Hospice physician who is board-certified in hospice medicine and responsible for managing your terminal illness and any related conditions.
Primary care provider who continues to be involved in your care while under the care of hospice.
Nurse practitioner who helps manage symptoms and conducts home visits, if needed.
Nurse patient care coordinator or Hospice visiting nurse who conducts regular visits; assesses your physical, emotional and spiritual symptoms; and assists with medication management, dressing changes, and other physical and emotional care support.
Hospice aide who provides personal care, homemaking services and other supportive services.
Social worker who meets with you and your caregivers to review financial issues, emotional stress, safety of your surroundings and coping skills.
Chaplain or a spiritual care coordinator who is available for spiritual and religious support.
Bereavement coordinator who provides follow-up contact, support and grief education for loved ones 13 months following your death.
Volunteers who provide a variety of services, including companionship and comfort.
Other professionals who may be contacted based on your needs, including dietitians and therapists from Physical Therapy, Occupational Therapy, Speech Therapy or Integrative Therapy.
Medications, supplies and equipment
The nurse patient care coordinator works with your primary care provider and hospice physician to assess medication use and recommend adjustments.
Financial resources
Hospice is available as a benefit through Medicare, Medicaid and most private insurance plans. Mayo Clinic Health System provides care regardless of your ability to pay. Mayo Clinic Health System will help you and your loved ones identify resources for payment and resolve financial concerns.
Hospice is available by phone 24/7. Call the number above to reach a member of the hospice team.
Hospice and palliative care resources
Additional information and resources about hospice and palliative care may be found at these sites:
Locations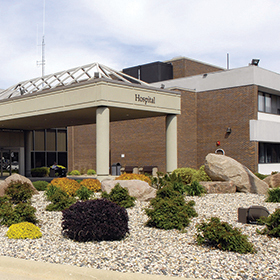 Hospital and Clinic
800 Medical Center Drive, Fairmont, MN 56031
Clinic Hours:

Mon-Fri:

8:00 AM - 5:00 PM

Clinic hours subject to change on holidays.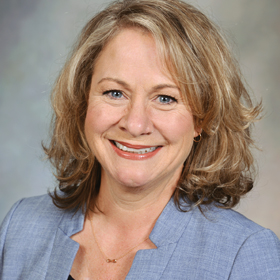 Elizabeth Bolint, D.N.P.
Hospice, Palliative Care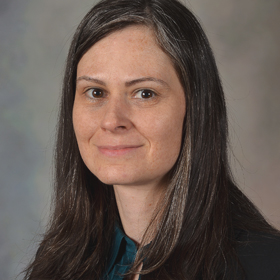 Jennifer Derrick, M.D.
Hospice, Palliative Care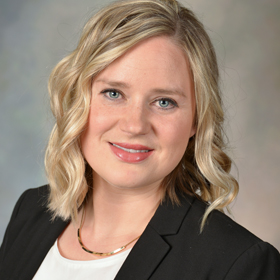 Gretchen Fischer, C.N.P.
Hospice, Palliative Care
Related Upcoming Classes and Events View More