Emergency Medicine
Emergency Medicine in Fairmont
Sometimes, things don't go exactly as you planned. Emergent situations can happen in the blink of an eye, often when we're least expecting it. When that happens, our emergency room is prepared to make it right 24 hours a day, 7 days a week.
We are a verified level IV trauma center by the Minnesota Department of Health. A level IV trauma center has demonstrated an ability to provide advanced trauma life support (ATLS) prior to transfer of patients to a higher level trauma center. It provides evaluation, stabilization, and diagnostic capabilities for injured patients.
A list of services we provide is available in the menu. The links below can help in emergent situations:
Always call 911 if you have an emergency.
Locations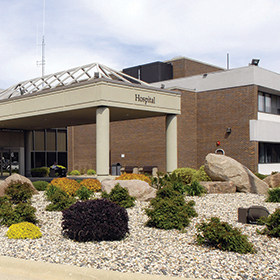 Hospital and Clinic
800 Medical Center Drive, Fairmont, MN 56031
Emergency Department Hours:

Open 24 hours