Need to make an appointment?
Urgent Care in Eau Claire
If you're unable to see your primary care provider and need high-quality health care today, you can receive same-day care in Urgent Care in Eau Claire, Wisconsin. Remember, call 911 in a serious emergency.
If you'd like to be seen by an Urgent Care provider, just walk in. You will be seen as soon as possible. In cases of heavy patient volume, we may need to give you an appointment time. This will allow you to anticipate the wait time and make plans accordingly.
Urgent Care provides same-day treatment for minor health concerns, such as:
Allergic reactions
Back pain
Colds and flu, including fevers, coughs, sore throats and earaches
Diarrhea
Minor burns
Scrapes and cuts
Skin conditions, including rashes, poison ivy and insect bites
Sprains, strains and simple fractures
Urinary tract infections
Vomiting
Urgent Care services also are available in:
We can refer you to a primary care provider.
Urgent Care is a convenient option for treating minor medical problems, but it shouldn't replace regular visits to a primary care provider. Primary care providers are a valuable health resource because they develop a relationship with you and your family over the long term.
Primary care providers:
Evaluate and treat common health concerns
Provide preventive screenings based on your health and family history
Can detect serious diseases and illnesses, such as cancer and diabetes, if you see them regularly
Refer you to specialists as needed
A primary care provider could be a physician, a physician assistant or a nurse practitioner. Call the Primary Care Provider Referral Line at 1-866-711-2702 for help finding a primary care provider near you.
Locations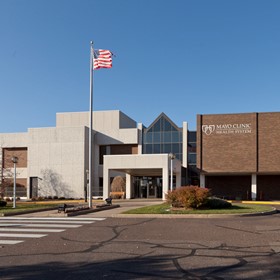 Clairemont Campus Clinic
733 W. Clairemont Ave., Eau Claire, WI 54701
Urgent Care Hours:

Mon-Fri:

8:00 AM - 7:00 PM

Sat-Sun:

9:00 AM - 5:00 PM

Holiday Hours:
● New Year's Eve & Day/Memorial Day/Labor Day/Christmas Eve: 8:00 AM - 4:00 PM
● Thanksgiving/Christmas Day: 9:00 AM - 3:00 PM
● Easter/July 4: 9:00 AM - 5:00 PM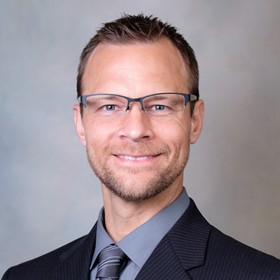 Bradley Schenk, P.A.-C.
Urgent Care
Forrest Delikowski, P.A.-C.
Urgent Care