Need to make an appointment?
Urgent Care
Urgent Care
Not feeling well? See a health care provider today!
If you are unable to see your primary care provider and need high-quality health care today, we offer several options where you can receive same-day care. Call 911 in a serious emergency.
Urgent Care provides same-day treatment for minor health concerns, such as:
Colds and flu, including fevers, coughs, sore throats and ear aches
Sprains and strains
Scrapes and cuts
Minor burns
Skin conditions, including rashes, poison ivy and insect bites
Urinary tract infections
Back pain
Minor allergic reactions
Hours
Open seven days a week from 8 a.m.-8 p.m.
Open holidays.
Referrals to a primary care provider
Locations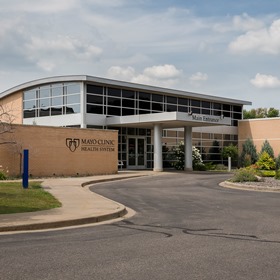 Hospital and Clinic
1501 Thompson St., Bloomer, WI 54724
Urgent Care Hours:

Mon-Sun:

8:00 AM - 8:00 PM