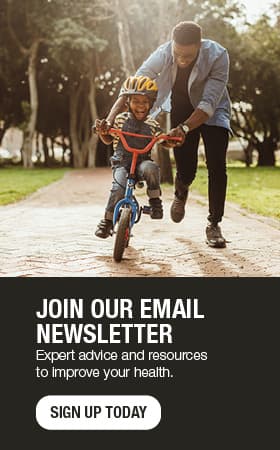 Swimming, biking, running through Graves' disease diagnosis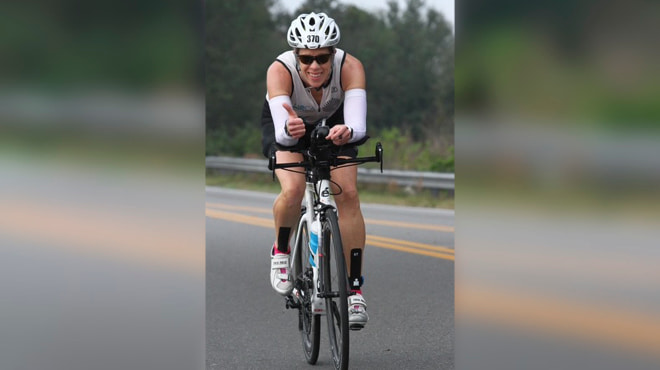 Lynn Rothmeier doesn't just work with athletes for a living as a certified athletic trainer at Mayo Clinic Health System in Albert Lea, Minnesota. She is an athlete herself and has been participating in triathlons since 2005.
"I started with marathons and just running, but realized, because of the field I'm in, that's a lot of pounding on my body," says the 51-year-old. "So I started swimming and biking and doing triathlons. And when I started cross-training, my running and overall performance just got better."
Lynn's workouts keep her physically healthy and help her maintain mental well-being too.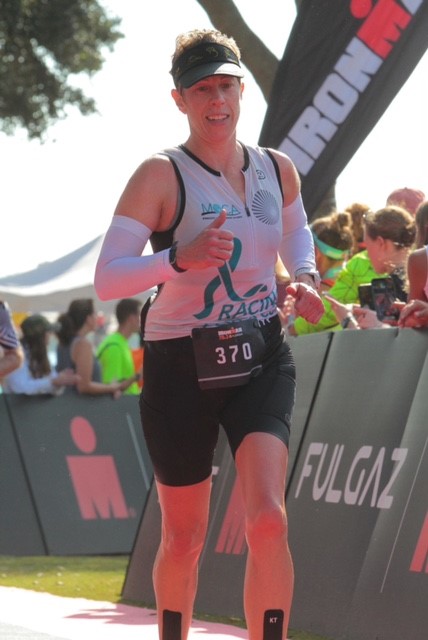 "Triathlons and working out is something I love to do — and is 100% my stress relief," she says. "When things are out of whack in my world, my husband and daughter both tell me, 'Stop whatever you're doing and go work out!' It always calms me down."
In early 2022, Lynn signed up to compete in the 2022 Ironman 70.3 Florida, a half Ironman event in Haines City, Florida. The race consists of 1.2 miles of swimming, 56 miles of cycling and 13.1 miles of running.
While this may seem painful from start to finish for most people, Lynn knows that when she starts to feel pain, it's time to stop and assess the cause.
"As an athlete and also taking care of athletes for my whole career, I'm very in tune with my body," says Lynn. "Every day, I'm telling athletes, 'You gotta listen to your body.' When something starts to bother me, I just deal with it immediately."
While training for the triathlon, Lynn began experiencing unexpected symptoms, including shortness of breath, weakness and heart palpitations.
These symptoms are significant warning signs when preparing for a strenuous cardiovascular event like a triathlon.
Putting what she preaches on the job into practice, Lynn sought help from her Mayo Clinic Health System colleagues in Albert Lea. After a thorough exam, Sumit Bhagra, M.D., an endocrinologist, diagnosed her with Graves' disease.
Graves' disease is an autoimmune condition in which the immune system makes an antibody, forcing the thyroid gland to make excessive thyroid hormone. The effects vary, with some people having no symptoms and others developing fatigue, muscle weakness, rapid heartbeat, mood changes, weight loss, excessive sweating, heat intolerance and bulging eyes.
If left untreated, Graves' disease can lead to more serious health problems, such as heart rhythm abnormalities, heart failure, severe muscle weakness, osteoporosis and eye problems.
Although anyone can develop Graves' disease, risk factors include a family history, other autoimmune disorders and smoking. Women are much more likely to develop Graves' disease than men. Pregnancy, age and stress levels also can be factors.
"I was concerned when learning the diagnosis since it can cause muscle weakness," says Lynn. "So it could make being physically active harder."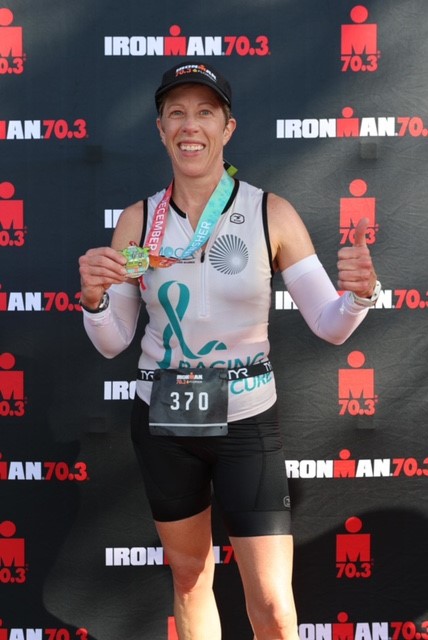 After discussing options for treatment with Dr. Bhagra, Lynn chose to start a medication that brought her thyroid hormone levels back to normal. Her symptoms started to improve over the next few months. This allowed her to gradually resume training for the triathlon.
"It's been a smooth process working through the Graves' disease," she says. "The medication is 100% doing its job making me feel better. My fears went away because my body was just feeling better and better."
In December 2022, Lynn completed the Ironman 70.3 Florida.
"The race went really well," she says. "There is always an amazing sense of accomplishment when you put in the hard work and cross the finish line. I continue to feel good, and I am sure there will be more triathlons in my future."