Endocrinology
Endocrinology involves treatment for a variety of diseases related to the body's inability to properly manage blood glucose (sugars), as well as glandular problems. The body's endocrine system includes the pancreas, thyroid, parathyroid, pineal, hypothalamus, adrenal and pituitary glands, and the ovaries and testes. It also involves many other organs which respond to, modify or metabolize hormones.
Some conditions endocrinologists may treat include:
Diabetes
Thyroid diseases
Metabolic disorders or obesity
Over or under production of hormones
Menopause
Osteoporosis
Hypertension
Cholesterol (lipid) disorders

If you have a question regarding an endocrinology condition, ask your primary health care provider to refer you to an endocrinologist at Mayo Clinic Health System in Austin.
Albert Lea and Austin's Orthopedics and Endocrinology departments have collaborated on a Bone Health Clinic, to better reach patients with osteoporosis. Bone Health Clinic appointments are now available by referral only; patients should speak with their primary care provider for more information.

Locations
Providers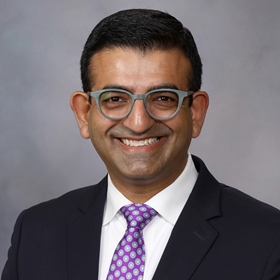 Sumit Bhagra, M.D.
Endocrinology (Diabetes & Metabolism)