Need to make an appointment?
Endocrinology
No matter what your age, our endocrinology specialists are committed to providing you with the most effective, compassionate and respectful medical care possible. A multidisciplinary team consisting of our endocrinologists, certified diabetes educators, registered nurses and dietitians will provide specialized care and education for children, adults and pregnant women with diabetes.
Our endocrinologists are board-certified in endocrinology, diabetes and nutrition. They provide consultative, diagnostic and therapeutic services for all types of endocrine disorders, including:
Calcium disorders, including parathyroid disease and osteoporosis
Disorders of hormone-secreting glands
Metabolic bone disease
Pituitary gland problems
Thyroid disease
On-site video visits
Appointments for endocrinology are offered via on-site video visits, which reduce the need to travel far and enable patients to receive care close to home.
For an on-site video visit, patients arrive to the clinic and a nurse connects them with a specialist by live video. Our innovative technology uses a Bluetooth stethoscope, a USB otoscope and high definition cameras that can move and zoom in for a high-quality physical exam and personal conversation with the specialist.
Video appointments are offered at select locations in Wisconsin and Minnesota. Learn more about on-site video appointments.
Locations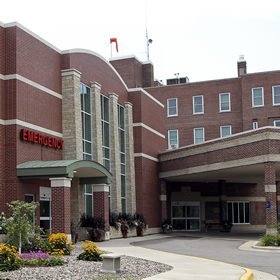 Hospital and Clinic
310 W. Main St., Sparta, WI 54656
Hours:

Mon-Fri:

8:00 AM - 5:00 PM