Need to make an appointment?
Plastic & Reconstructive Surgery
Plastic & Reconstructive Surgery
If you're considering plastic or reconstructive surgery, you may be feeling unsure, scared and confused. After all, it's a big decision.
You want to feel safe and confident in the care you receive, whether it's to feel better about your appearance or address specific medical concerns.
Our Plastic & Reconstructive Surgery team at Mayo Clinic Health System in La Crosse is board-certified in plastic surgery. The team will take the time to listen to you and answer your questions, as well as consult with physicians from other specialties to provide complete, comprehensive medical care to help you feel like yourself and build your confidence. Our goal is to help you create a look so good it's natural.
We offer a variety of nonsurgical and surgical services for men and women. You'll receive a personalized, confidential consultation for your skin care, cosmetic procedures, plastic surgery or reconstructive surgery needs.
Our cosmetic/aesthetic and reconstructive services include:
Body contouring and liposuction
Breast reduction, augmentation (enhancement) and lifting
Cosmetic surgery to rejuvenate the face and hands
Reconstruction of the breasts, face, ears and nose
Learn more about the cosmetic and reconstructive options we offer by exploring the related pages or give us a call.
Consult with your insurance provider to learn what procedures are covered.
Locations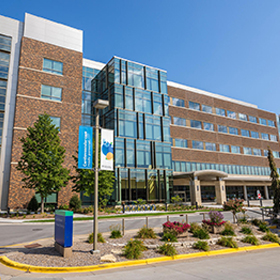 Hospital
700 West Ave. S., La Crosse, WI 54601
Hours:

Mon-Fri:

8:00 AM - 5:00 PM
Providers