Express Care
Do you need a sports physical?
Express Care also offers sports physicals. Please complete the appropriate form below and bring it to Express Care. Forms are also located on-site.
IA Athletic Pre-Participation Physical Exam Form
How Do You Know What Type of Care to Seek? 
All health care professionals want to provide you with the best possible health care in a convenient and timely fashion. That's why care is offered in a variety of settings. Learn more.
Express Care
Express Care is now open to treat patients without COVID-19 symptoms by appointment only.
Make an appointment through Patient Online Services, or call the clinic in:
Albert Lea: 507-668-2121 or 1-888-999-2386
Austin: 507-433-8758 or 1-888-999-2386
Patients will be screened for COVID-19 symptoms when making the appointment. Those exhibiting COVID-19 symptoms will be directed to a COVID-19 testing site or other designated Mayo Clinic Health System care facility in Albert Lea or Austin.
When making an appointment, patients will be given further instructions on the check-in process.
To protect patients and staff from possible COVID-19 infection, new safety measures will be observed at Express Care clinics, including:
Seeing patients by appointment only; no walk-ins will be allowed.
Not offering in-person appointments for respiratory-related symptoms.
Screening patients for COVID-19 symptoms before they enter Express Care, including a temperature check.
Requiring masks for patients and their visitors while visiting Express Care.
Limiting patients to one visitor or companion per visit.
Learn more about Express Care Online and video visits.
Locations
Susan Andersen, C.N.P.
Express Care, Same Day Clinic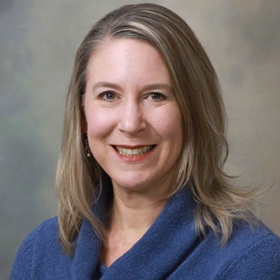 Carla Mehelich-Ubben, P.A.-C.
Express Care, Same Day Clinic
Jennie Knudtson, C.N.P.
Express Care, Same Day Clinic