Posted By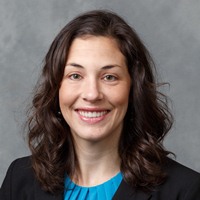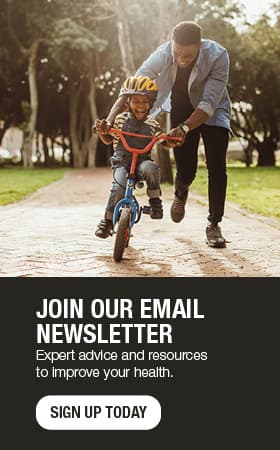 Wound care team, dedication help heal Eau Claire nurse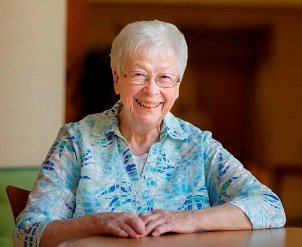 MaryAnn Pozarski, Eau Claire, was a nurse for 40 years treating patients at Mayo Clinic Health System. She has seen many patients and changes over those years, but the most impactful change came when she needed care for a wound of her own.
During summer 2013, Pozarski developed a wound on her leg that would not heal. It continued to increase in size, and in February 2014, she had surgery on the wound to clean it out. As a nurse, she knew the wound presented a serious problem and was faced with the option of undergoing a surgical split-thickness skin graft. However, Pozarski was hesitant, as her body was prone to infections, and she wanted to avoid another surgery, if possible. Instead of opting for the graft, she began wound care treatments in Rochester, Minnesota, making the drive every six weeks with her husband, Bill, by her side.
In November 2015, she made a follow-up appointment with a former co-worker and friend, Robert Wiechmann, M.D., Cardiac Surgery, to consider next steps. With encouragement from Dr. Wiechmann, Pozarski made the decision to transition her care to the wound clinic in Eau Claire.
Pozarski's main wound care provider, Raeann Nargiz, Wound Care and Hyperbaric Medicine, began treating the wound with weekly compression wraps and saw steady progress. About a month into treatment, Nargiz recommended the use of a bio-engineered skin graft application. The skin graft used, known as Apligraf, is a medical device for the treatment of venous leg ulcers, which stimulated the wound to heal. Venous leg ulcers are a type of chronic wound that affects an estimated 600,000 to 1 million people in the United States. Nargiz assured Pozarski that the nonsurgical treatment was a natural, healthy option for helping heal her wound.
Nargiz recalls, "MaryAnn was very dedicated. Now that she was close to home, she was able to come to the wound clinic two times a week for wound treatments. It was a real commitment on her part, but she came diligently."
Six weeks after the graft was placed, the wound was completely healed. Pozarski says, "I was impressed with the care from Raeann and her ability to reassure me and answer my concerns about using a nonsurgical graft to heal my wound."
Everyone in the wound clinic enjoyed getting to know Pozarski during her appointments, and it was a bittersweet ending. "We were pleased to see her healed, but knew it was the end of our frequent visits," says Nargiz.
Surrounded by her husband, three children, faith family and friends, Pozarski knows there are many things that go into wound care. She is thankful to God and being part of a local caring, experienced team that helped her make the turning point to healing.
Raeann Nargiz is a nurse practitioner in Wound Care and Hyperbaric Medicine in Eau Claire, Wisconsin.