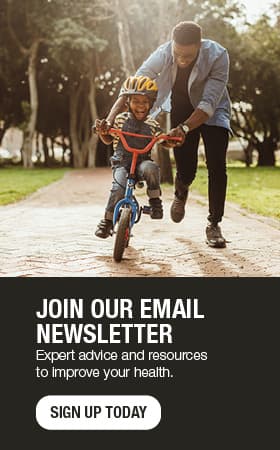 Tuned-in technology: Program monitors patients from afar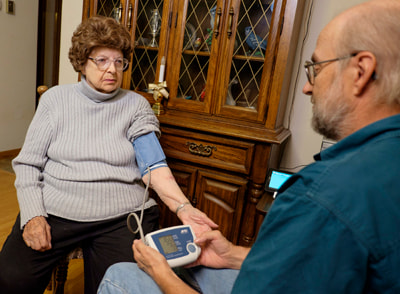 Like everyone, Katherine Schmitz has good days and bad days — but the bad days are what worry her family and medical team.
Katherine's health has been slipping for the last several years. The 87-year-old Jim Falls, Wisconsin, woman suffers from congestive heart failure, kidney failure, diabetes, an irregular heart beat and dementia. Some days she functions fine. Other days, she forgets that her husband and parents have passed away — or eats a meal and, minutes later, asks if it's almost dinner time.
"The bad part is getting steadily worse," says her son and primary caretaker, Mike Schmitz, 61. "There are some days where she won't know who I am for a short time — same thing with my wife or my son and daughter — and family was always real close."
Following a lengthy hospitalization, her medical providers recommended she try Telehealth, a home monitoring program for patients with congestive heart failure and other chronic health diseases. Katherine's blood pressure, heart rate, oxygen level and weight are monitored daily, and the data is transferred electronically to nurses in the Population Health Department at Mayo Clinic Health System for review. If the readings fall outside of the parameters set by her primary care physician, a nurse follows up with her.
Katherine, one of about 30 patients using Telehealth, has been involved with the program for about a year. Her son credits the technology for keeping her at home with him and out of a nursing home.
"It's been very helpful to have them watching over my mom," he says.
Mike describes the Telehealth team as "angels watching over her" and says the program is especially helpful in his family's case, being 20 miles from the provider's office. Telehealth allows them to monitor symptoms remotely and come into the clinic only when necessary.
Monica Pittman, Population Health registered nurse care coordinator, is one of two nurses reviewing Katherine's vital signs. It's satisfying for her to know that the daily review puts the family more at ease.
"I'm glad it gives her family peace of mind knowing that we're in the background keeping an eye on things and that if something is awry, we're going to be following up," Pittman says.
The primary goal of Telehealth is to reduce hospital admissions, she notes.
"The biggest benefit, I think, is to catch things early so they can be dealt with before they become a crisis," she says.
Lane Woldum, M.D., a family medicine physician at Mayo Clinic Health System – Chippewa Valley in Chippewa Falls and Katherine's primary care provider, says Telehealth is perfect for patients like her who require frequent monitoring.
"The whole purpose of this is to try and stay on the preventive side of things and not the reactive side of things," Dr. Woldum says. "Living a distance away, it's especially helpful. This way they're able to keep managing their family member at home rather than bring them into the doctor or the hospital all the time."
For the Schmitz family, Telehealth has been immensely helpful.
"The nurses and all the staff have been so good," Mike says. "I can't say enough good things about them."
Talk with your primary care provider if you or a loved one may benefit from Telehealth monitoring.