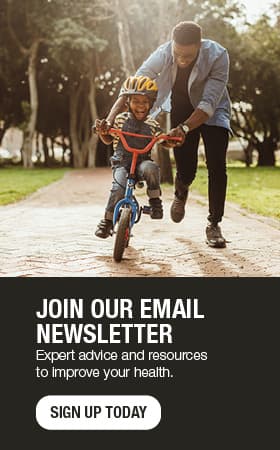 The (heart)beat goes on for Dave Andros after cardiac arrest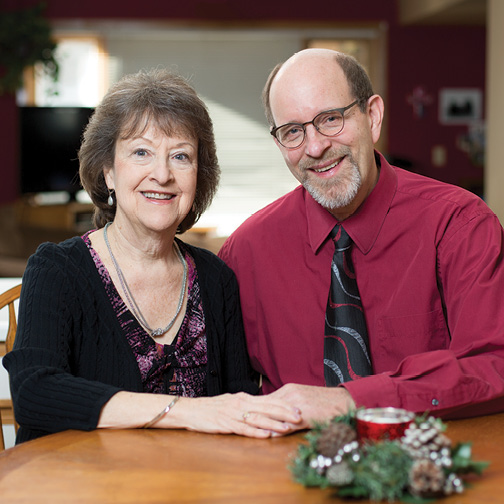 Dave Andros was climbing the stair machine at a gym in St. Peter, Minnesota. And then, suddenly, he wasn't.
Dave, then 65, had experienced a cardiac arrest and collapsed. When he fell, those around him at the gym quickly sprang into action. Someone called 911, summoning police officers who, thankfully, were less than a mile away. Once on the scene, the officers began performing CPR and used an automated external defibrillator (AED) to twice reset Dave's heart rhythm.
When paramedics arrived, they loaded Dave into an ambulance and drove him to a medical center in St. Peter, where he was stabilized before being transferred to Mayo Clinic Health System in Mankato. There, he had a test to check for blockages in his coronary arteries. Dave's blood pressure plummeted during the test, and he was placed on a machine to help his heart pump blood. When he showed signs of having seizures, doctors cooled Dave's body temperature to protect his brain. A few days later, he would be taken to Mayo Clinic in Rochester, Minnesota, for coronary bypass surgery.
Beating the odds
The remarkable series of events would have made a memorable plotline for "Grey's Anatomy" — though Dave's character would probably not have made it to the next episode. According to the American Heart Association, only about 10% of people who have an out-of-hospital cardiac arrest survive.
"Mr. Andros was very fortunate to have expedient rescue from cardiac arrest," says John Stulak, M.D., a cardiothoracic surgeon at Mayo Clinic. He calls Dave's survival "miraculous" and a credit to the many hands that helped care for him from the time he collapsed at the gym. "Without that teamwork, Mr. Andros never would have made it to us."
Dave doesn't remember any of the ordeal.
"I was out to lunch the whole time," he says. "I was numb to everything that was happening."
Compassionate care
Dave's wife, Dianne, has filled him in on what he missed. She was a constant presence at the hospital, and says she's grateful for the compassionate care her husband received from staff at Mayo Clinic Health System.
"The staff were so warm and personable," Dianne says. "They'd talk to you, and you really felt like you got to know each other. They were so kind."
Dave's care team determined he would need triple bypass surgery. After several days in Mankato, he was transferred to Mayo Clinic in Rochester for the procedure. He would be in good — and experienced — hands.
"Mayo Clinic has experts in every field of cardiac surgery, including tried-and-true conventional operations, minimally invasive procedures, transplants and mechanical assist devices," says Dr. Stulak. "We span the entire pyramid. The high volume of cases we see, combined with the wide array of problems that we're able to treat, sets us apart."
Ten days after Dave collapsed, Dr. Stulak performed a triple bypass procedure, routing the flow of blood around blocked arteries in Dave's heart. The surgery was a success, and after a few days Dave returned home to recover.
Recovery and prevention
Back home, Dave attended cardiac rehabilitation, an exercise and education program designed to help people who have had a heart issue recover and improve their health. He has continued to exercise since finishing the program and recently returned to work.
In September 2017, Dave celebrated his 66th birthday surrounded by his family. "It was a blessing that I almost wasn't here for," he says.
While life has mostly returned to normal, Dave says having a cardiac arrest has given him a new perspective. "I know now that the saying, 'Every day is a gift,' isn't just something you read on a Hallmark card," he says. "I'm more keenly aware that we all have a destiny. I'm still here because I have a purpose yet ahead."
Part of that purpose is sharing his story to encourage others to take care of their hearts.
"It's so important to take care of your body and your overall health," Dave says.
Dr. Stulak agrees. He says that can be easier to do when you have a relationship with a health care provider. That's especially important for people like Dave who have chronic conditions.
"Everyone should find a provider they're comfortable with and then see that provider on a regular basis," Dr. Stulak says. "Just like our cars need maintenance, so do our bodies. But if a car breaks down, you can call a tow truck and fix the car a day, week or month later. Unfortunately, if our bodies break down we often need help in a matter of minutes. Otherwise, we'll be towed to the cemetery."