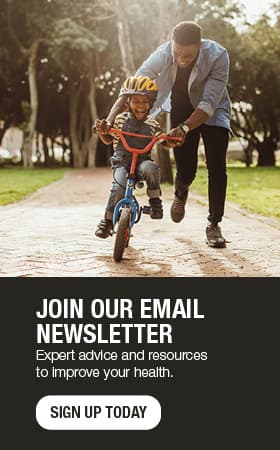 Teamwork and telemedicine used to save newborn's life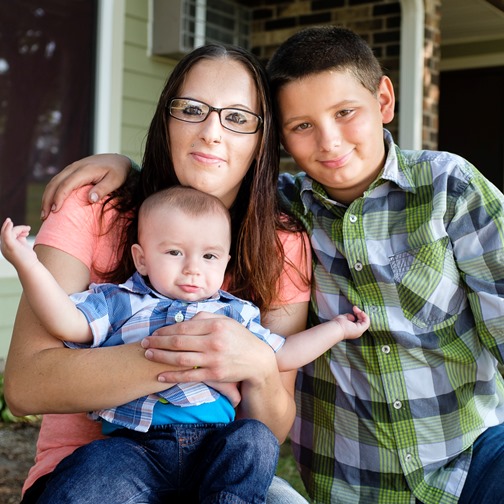 "I was terrified," says Mary Beth Delong, recalling what should have been one of the happiest days of her life: the day her son, Reuben, was born. Delong, 26, of Durand, Wisconsin, was not due to deliver for another month, but when she started bleeding profusely, she knew her baby was in danger. She called on her mom and sister to help, who, in turn, called 911.
"I had not felt my baby move at all that day," says Delong. "My son, Jason, who is only 8, could tell I was scared. By the look on his face, I could tell he was scared, too. But he stayed by my side and let the police and paramedics in."
ACTING QUICKLY
While Delong rode in an ambulance, an OB-GYN team was preparing for her arrival at Mayo Clinic Health System in Eau Claire. Based on her symptoms, registered nurse Corissa Prior suspected a placental abruption — a serious condition in which the placenta partially or completely separates from the uterus before the baby is born. The team, under the direction of an obstetrician, determined there was an immediate threat to the lives of Delong and her baby, and they prepared for an emergency cesarean section.
The team knew they had to act quickly when Delong arrived.
"They couldn't hear my baby's heartbeat at first," says Delong, emotionally recalling the fear she felt that day.
Just 9 minutes after Delong arrived at the hospital, baby Reuben was born, but he wasn't breathing. While the team worked to resuscitate the baby, they connected with neonatologist Jennifer Fang, M.D., at Mayo Clinic in Rochester, Minnesota, using a portable computer and video screen.
TELEMEDICINE IMPROVES OUTCOME
"When I joined the resuscitation [efforts] via telemedicine, the baby was about 5 minutes old," says Dr. Fang. "The Eau Claire team was already providing advanced newborn resuscitation. Working together, we brought the baby's heart rate up into a normal range and stabilized his condition. Telemedicine — especially the ability to visually assess the newborn and monitor the resuscitative efforts — allowed me to better assist the Eau Claire team during this emergency situation."
When Delong awoke from surgery, she was able to see her baby and touch his foot before he was flown to the Neonatal Intensive Care Unit in Rochester. While Reuben's father rushed to Rochester, Delong had to wait until the next day while she recovered from surgery.
"All I wanted was to be with my son," Delong says.
---
"I'm thankful for everybody who was there to help me and save my son."
— Mary Beth Delong
---
Just 10 days after Reuben was born, the family stopped at the Family Birth Center in Eau Claire on their way home to let the staff know that the baby was doing well.
"We had a very positive outcome to a very grave case," says Christine Boe, director of Nursing-Patient Care, Obstetrics & Gynecology. "The situation exemplifies the importance of all of the things we plan and practice for. It's a true testament to the great teamwork that happens in the Family Birth Center and at Mayo every day."
Delong says she's thankful for her family who was by her side, the paramedics and police officer who rushed her to the hospital, and team that was prepared to spring into action.
"I'm thankful for everybody who was there to help me and save my son," she says. "He is perfect. He's my little miracle."
Read more stories about telemedicine: