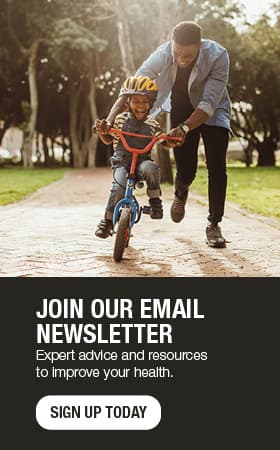 Prenatal care close to home helps mom prepare for baby No. 2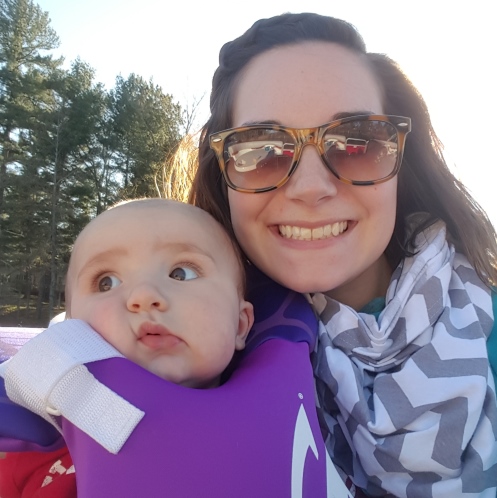 Anyone who has raised children knows the baby and toddler years are busy. Anything that can save time is a big help in a hectic household. When Kaitlyn Bernard, 28, of Chetek, Wisconsin, learned she would be having a second child in 2015, she knew her baby boy would be delivered at Mayo Clinic Health System – Northland in Barron, but says it was a relief to know she could have most of her prenatal appointments at the clinic in Chetek.
"When I was making my first appointment, I assumed I would have to go 15 miles to Barron each time," Bernard says. "The scheduler asked if I would like to see someone in Chetek, so I wouldn't have to drive so far." That was a big help according to Bernard, who was driving to Chippewa Falls for work at the time and already had a daughter younger than 12 months.
"I would have had to take a day off of work for every checkup," Bernard says. "Going to the clinic in Chetek — the whole thing took half an hour. It was so convenient."
Bernard says she really hit it off with her nurse practitioner, Melissa Weise, who provided her prenatal care at Mayo Clinic Health System – Northland in Chetek.
"I love Missy," Bernard says. "She has three kids of her own, so she really gets it, and she's such a down-to-earth person."
Weise meets with moms-to-be like Bernard through the third trimester. At eight to nine months, expectant mothers are invited to visit the delivery site — Barron in this case — where they can tour the labor and delivery unit, meet the nurses and ask questions. As Bernard was planning a cesarean section, this was an opportunity to meet her surgeon.
Bernard says the transition to the care team in Barron went smoothly.
"I love the nurses in the maternity ward, and my surgeon was so nice," Bernard says.
The care doesn't end with the birth of the baby. Bernard says the follow-up care she received after her son, Sullivan, was born also was excellent.
"I had a little bit of postpartum depression," Bernard says. "Melissa was so good. It was like two girlfriends talking. She told me it's nothing to be ashamed of. People go through it. It's OK. She gave me steps to try."
Weise says she appreciates being able to be there for families like Bernard's in a rural setting, where obstetrical care not always is available.
"It's more convenient for them, and it's rewarding for me," Weise says. "I really appreciate all of the families who instill their confidence in the care we provide for them at Mayo Clinic Health System. I love it when patients bring their little ones back. It's a really nice continuity of care."
When Bernard, who now operates a small business with her husband in Chetek, learned baby No. 3 was coming in 2017, she says she knew just where to go.
"I love the care that we have here," Bernard says. "Even though we're in a small town, I feel like we're getting top-notch care."