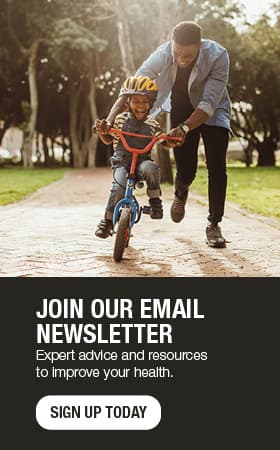 Postpartum depression: Not something you just get over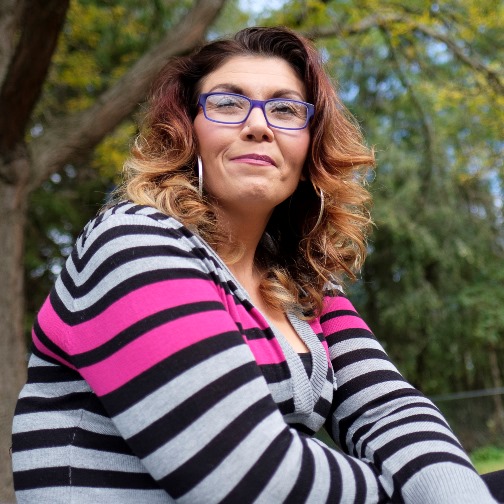 "I was a hot mess," says Alethea Clark of Menomonie, Wisconsin, recalling the turmoil she felt after her second child was born. "I said, 'Something isn't right with me. As a mother, you're supposed to be happy.'"
Alethea had no problems with her first child's birth. After her second was born, she thought she just had the baby blues and it would pass. But as time went on, Alethea wondered why she didn't want to deal with her baby. When her daughter cried, she just wanted someone else to take care of her. Then, the situation became more serious.
"After feeding her one night, I was holding her and rubbing her toe when I heard a voice in my head," Alethea says. "I had this urge to hurt her toe. I thought, 'This is enough.'" Alethea asked her father and then-stepmother to care for her children and voluntarily checked herself in to Mayo Clinic Health System for inpatient psychiatric care. She was eventually diagnosed with postpartum psychosis.
A PERFECT STORM
Postpartum psychosis is rare, according to Emily Sisco, a certified nurse-midwife in Obstetrics & Gynecology at Mayo Clinic Health System. However, 1 in 9 women suffer from depression or anxiety after giving birth, known collectively as perinatal mood disorder. While the baby blues pass within a couple of weeks, a perinatal mood disorder can be diagnosed anytime during the first year after giving birth. The disorder could linger longer than a year.
"It's kind of a perfect storm," says Emily. "Even if it's welcome and exciting, adding a baby to the family — be it your first or your fifth — is a major life change. Then, there are hormone changes and changes to your daily life pattern — and sleep deprivation is a big one."
Women who suffer from perinatal mood disorder tend to blame themselves, Emily says. Like Alethea, they hear that having a new child should be a joyful thing, and they wonder what they have done wrong.
"It's very clear that there's nothing that they do to trigger this," Emily says. "This is something that could happen to any woman, even one doing everything right."
---
"Know yourself. When you know something is wrong, don't be afraid to say something to a family member or doctor." — Alethea Clark
---
Screening for depression should be part of every woman's postnatal care, Emily says. Mothers who show signs of depression or anxiety should be treated immediately. That may include counseling, medication or referral for psychiatric care.
Emily adds that while breastfeeding is considered to be a bonding time that can help protect against postpartum mood disorders, when it is not going well, it can be a source of anxiety. If a woman is breastfeeding and has problems, it is important for her to get help from a lactation consultant.
It was a two-year struggle for Alethea, but she says she is doing well, off her medications and able to care for her children. She says she is glad she made the decision to put their safety first and seek help, and hopes other women can learn from her experience.
"Know yourself," Alethea says. "When you know something is wrong, don't be afraid to say something to a family member or doctor."
Emily says women can be assured there is help when they need it.
"They should know that they're not alone, and that other women experience this and it's nothing they've done wrong," Emily says. "There are lots of resources available once you reach out and open up about it."