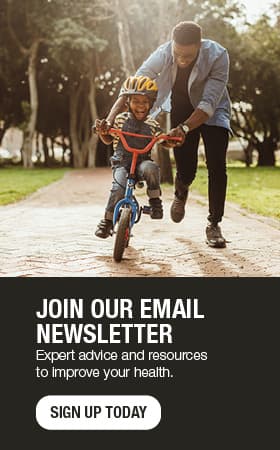 Portal is one man's secret weapon to better health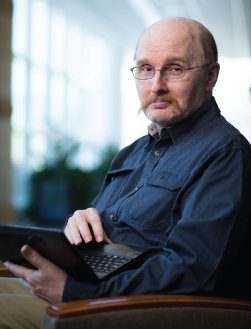 Doug Wedge has discovered a way to stay healthier, and it doesn't only involve taking a pill or changing his diet.
His secret weapon? Patient Online Services, an online portal that the Lake Crystal resident uses to stay in touch with his care team at Mayo Clinic Health System in Mankato, Minnesota.
"I send them my vitals almost every day," says Wedge, who has diabetes, heart disease, high blood pressure and congestive heart failure. He takes 15 pills a day to help keep the conditions in check. "I send them my blood pressure, heart rate, weight and blood sugar. They take a look and get back to me if they're concerned about any of the measurements."
Wedge's health has improved since he started using the free service eight months ago says Melanie Blomstrom, a registered nurse complex care coordinator at Mayo Clinic Health System in Mankato. John McCabe III, M.D., his primary care family physician, is also part of Wedge's care team.
"Since he's sending us his measurements almost every day, we can monitor him closely and adjust any of his medications more quickly if needed," Blomstrom says. "It's a more proactive, rather than reactive, approach. He's been doing much better and has avoided any recent hospitalizations and complications."
That's important to Wedge, who has had four heart attacks and six stents placed to open arteries in his heart.
"I live 30 minutes from the hospital, and it's been nice not to have to be there so often," says Wedge. "I'm guessing I would have had to go in a lot more often if I hadn't been in close touch with Melanie and Dr. McCabe."
Wedge says he prefers using the portal rather than the telephone to ask questions and keep in touch with his care team.
"It's much more efficient," he says. "It also gives me a record online of what we've discussed."
Blomstrom, who uses the portal to manage her own family's health care, says that having access to parts of your health record is just one of many benefits of Patient Online Services.
"You can communicate and feel more connected with your care team — on your time," says Blomstrom. "If you have a question at 10 at night, you can log on and send a message to your provider. You don't have to play phone tag."
Health records from Mayo Clinic appointments can also be viewed through the portal.
Blomstrom encourages everyone to try using Patient Online Services.
"It gives you freedom and flexibility, and allows you to have access to your health records and appointments, and to communicate with your care team more freely," she says. "I think once most people try using the portal, they will love it."