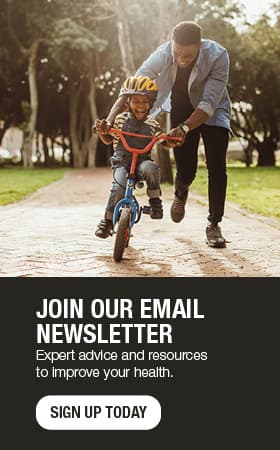 Patient returns home quickly thanks to Home Health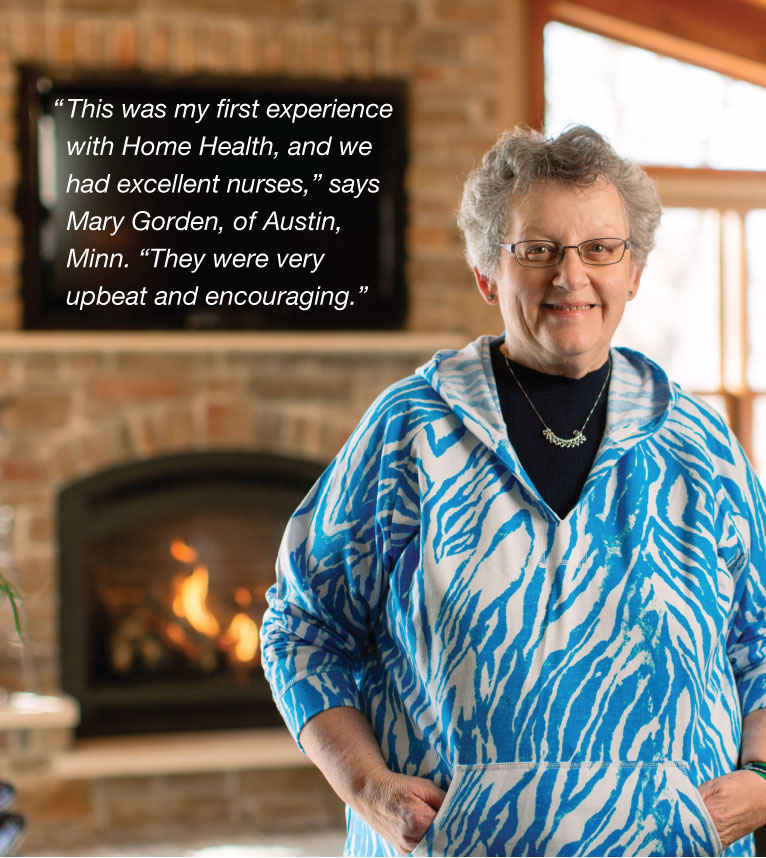 If given the choice, most people steer clear of hospitals. But if you have to go, the next best thing is returning to the comforts of home as soon as possible. That's where Mayo Clinic Health System's Home Health services come into play, by providing care when medical support is needed at home.
Mary Gorden of Austin, Minn., can speak to that. After 60 years of no major health problems, a diagnosis of Crohn's disease — an inflammatory bowel disease — took her by surprise.
Gorden had been pain-free and managed the disease well after surgeries in 2008 and 2010. On August 11, 2015, that all changed. She experienced severe stomach pain and vomiting and was taken by ambulance to the Emergency Department on the Austin campus of Mayo Clinic Health System – Albert Lea and Austin. Gorden was subsequently airlifted to Mayo Clinic in Rochester, Minnesota.
A fistula — an ulcer that extends through intestinal walls, creating an abnormal connection between different body parts — had ruptured, and bodily waste had leaked into Gorden's insides. Mayo Clinic surgeons repaired the leak, rerouted her existing stoma — an opening in the skin, which drains bodily waste — and removed infected mesh from a previous hernia surgery.
Although the surgery was successful, it created an incision that needed a wound Vacuum-Assisted Closure (VAC) — a dressing that helps wounds drain and heal.
"The new stoma started functioning three days after surgery and I was able to go home after six days," Gorden says. "But I wasn't functioning very well. I was weak and had problems eating. My husband, Larry, was capable of caring for me, but the wound VAC needed professional maintenance."
Home Health services, offered through Mayo Clinic Health System – Albert Lea and Austin, made it possible for Gorden to continue receiving the care she needed at home. "This was my first experience with Home Health, and we had excellent nurses," she says. "They were very upbeat and encouraging."
Cathie Swingdorf-Chapek, a registered nurse, was Gorden's primary Home Health nurse, and she and other nurses from the team came to Gorden's home three times a week to review her medications, assess her condition and needs, and change the wound VAC.
Gorden says she and Larry were fortunate that their three children and twelve grandchildren helped them through this stressful time, especially her daughter, Megan, who provided meals and much-needed emotional support.