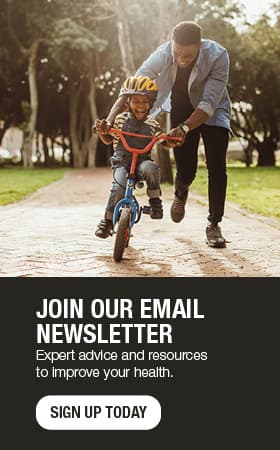 Online scheduling saves time for busy grandmother
Ellen Mihm likes to keep busy traveling, caring for her grandchildren and enjoying life. She also likes options that make it easy for her to manage her health care while keeping her busy schedule.
She found just that when she went looking for information in her Patient Online Services account: an option to schedule her appointment with Kristen Bruxvoort, M.D., her primary care provider at Mayo Clinic Health System in Bloomer.
"I saw that and decided to see how it would work," says the 61-year-old New Auburn, Wisconsin, resident. "The whole process took just a few minutes. The longest part of the process was choosing a date and time."
Once Ellen found a time that worked, the rest was easy, she says.
"One of my favorite features was being able to add the appointment and details to my personal calendar with a simple click," she says.
Since that first appointment, Ellen also has used Patient Online Services to schedule her screening mammogram and lab appointments.
"It's great," she says. "The appointment types are listed right there. You just select one and schedule it."
Ellen also appreciates the flexibility to take her time making her appointments.
"When you call to schedule an appointment, they may give a couple of options," she says. "But I have a busy schedule, and I found myself frantically checking my schedule with what was offered. That was stressful. With online scheduling, I take my time scheduling an appointment that meets my needs."
When life events come up, she has found rescheduling appointments on Patient Online Services to be quick and efficient.
As she's grown more comfortable, she has begun using Patient Online Services for other tasks, such as PreCheck-In, where patients provide health information ahead of their appointments.
"PreCheck-In is great," she says. "I can take my time answering questionnaires and providing information while I'm at home."
Dr. Bruxvoort says she is happy patients like Ellen are using Patient Online Services.
"Ellen is a great example of how patients find multiple facets of Patient Online Services helpful," Dr. Bruxvoort says. "Staff also benefit when patients use the portal, as it allows the staff more flexibility to complete other tasks while still replying to and helping our patients through the online communications throughout the day. It's a much more collaborative care model for patient and staff."
For Ellen, the biggest benefit is freeing up time for the things she enjoys most: travel and time with the grandkids.