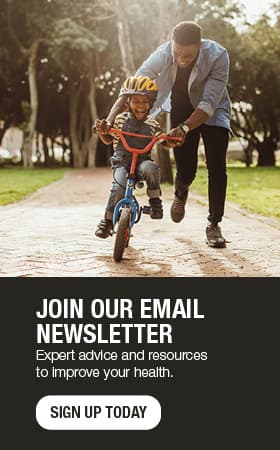 New treatment helps woman with chronic dry eyes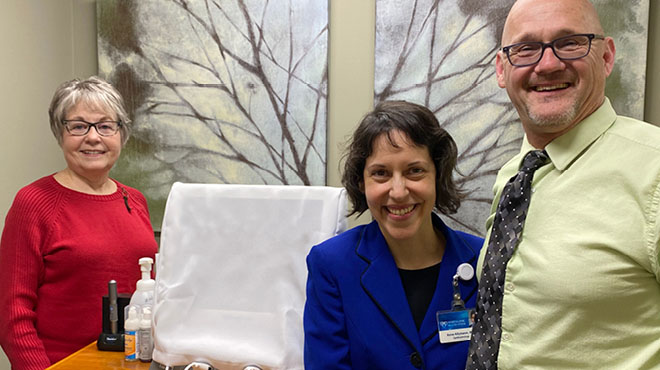 RuthAnne Langford likes to sew and read. For years she struggled with sustaining those hobbies for long periods of time.
"I had very, very dry eyes — it made it hard to see and would burn," says RuthAnne of Blue Earth, Minnesota. "I would need breaks — I couldn't read or sew for very long."
Dry eyes can be caused by aging; too much screen time; medical conditions, such as diabetes; and certain medications, among other things.
Under the care of Anna Kitzmann, M.D., an ophthalmologist at Mayo Clinic Health System in Fairmont, Minnesota, RuthAnne had been treating the symptoms of her chronic condition in multiple ways, including warm compresses and prescription dry eye medications. Artificial tears would help, but they constantly needed to be reapplied.
In summer 2019, RuthAnne became one of the first patients at Mayo Clinic Health System in Fairmont to receive thermal pulsation treatment for chronic dry eyes. Through heat and pressure, thermal pulsation treatment improves the function of the meibomian glands, which are the small glands on the edge of the eyelids that produce oil.
"My meibomian glands were not in good shape," says RuthAnne. "Dr. Kitzmann had been telling me that thermal pulsation treatment would be coming to Fairmont, and I wanted to try it."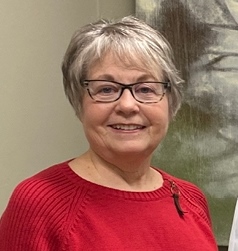 RuthAnne says the thermal pulsation treatment was pleasant. During the treatment, small devices that are warm and pulsate are placed on the eyelids for a few minutes. A couple of weeks after the treatment, RuthAnne says she noticed a significant difference in her dry eyes symptoms.
"It just kept getting better and better," RuthAnne says. "I'm now producing the oil that mixes with the tear film."
RuthAnne says she now has an easier time reading and sewing for long periods, and has significantly cut down on how often she administers artificial teardrops. She says she recommends the thermal pulsation treatment to anyone who suffers from dry eye disease.
"I'm very glad I did it," says RuthAnne.
---
Learn more about treating dry eyes
Another treatment option for dry eyes includes a procedure that exfoliates and removes debris from the eyelids and eyelashes. Imaging services that photograph the meibomian glands for diagnostic purposes also help diagnose potential eye-related issues.
If you or a loved one experiences the discomfort of dry eyes, talk to your health care provider about treatment options.