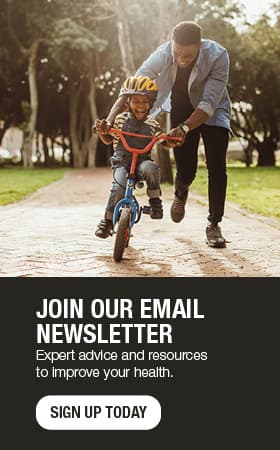 Neighborly compassion in Sarah's time of need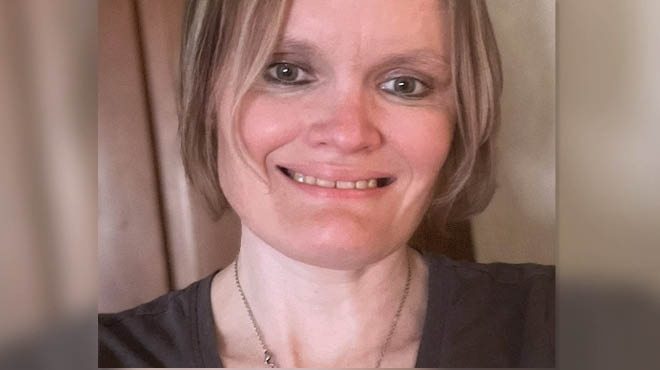 Sarah Wittrock has lived in Bloomer, Wisconsin, her entire life. She works as a substitute teacher in the local school district, knows most residents in town and is raising her two children in the community.
The friendly town is known for a long list of pies at the café and for hosting the annual rope jump contests, earning the nickname the "Jump Rope Capital of the World."
It's the type of place where neighbors know and help each other in their times of need. And that's exactly what Sarah needed in January 2021.
Her now ex-husband was upset while driving, and it escalated quickly.
"He was driving with one hand and started hitting and punching me with the other," she recalls. "I couldn't believe it was happening."
Sarah remembers being dropped off at the Emergency Department at Mayo Clinic Health System in Bloomer. She was bleeding and needed immediate care. The health care team quickly escorted her into a treatment room, secured the department and called the police.
"They were so caring and sensitive with what was going on," says Sarah. "Even though they were busy, a nurse sat with me and held my hand the entire time. They were kind and sympathetic. I was scared out of my mind that he would come back and get me. But they kept reassuring me that I was safe there."
That's precisely why the team is there, explains Mary Stencil, registered nurse and Emergency Department manager in Bloomer.
"Our team is ready 24/7 to care for the most critically injured and ill patients, such as Sarah," she says. "In a traumatic situation, we understand that care is more than just fixing the physical injuries, but caring for the patient's emotional health, as well."
Sarah suffered multiple injuries. Her nose and teeth were broken. She had a concussion and a large cut between her eyes. A CT scan later revealed bleeding on her brain, so she was admitted to the Critical Care Unit at Mayo Clinic Health System in Eau Claire, where she spent three days.
Sarah says she is grateful for the compassionate care she received and the "neighbors-helping-neighbors" mentality she experienced.
"They were very gentle and treated me professionally," she says. "I've known some of the staff for years, and whenever they see me now, they ask how I'm doing. It means a lot to me."
This is what makes Mayo Clinic Health System special, says Mary.
"The Bloomer hospital and clinic bring Mayo Clinic knowledge and expertise close to home for Sarah and thousands of patients like her," she says. "Our team lives and works in the community. We take great pride in, and feel great responsibility for, meeting the needs of our friends, family and neighbors."
Today, Sarah is divorced and loves to spend time with her kids and dad. She also works occasionally and is active in her church, serving on the church council and preschool board.
Her ongoing health care needs are managed by Family Medicine. Sarah feels well but continues to struggle with the lasting effects of her attack. Yet she wants to offer hope and advice for others who have found themselves in similar situations.
"It's not easy, but it's worth it to get out of your situation. And the Emergency Department team is nice and can help," Sarah says.
Learn more about domestic violence: