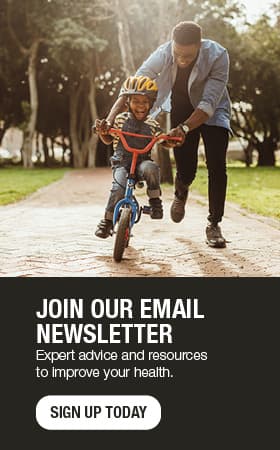 Midwives offer care during pregnancy, throughout a woman's life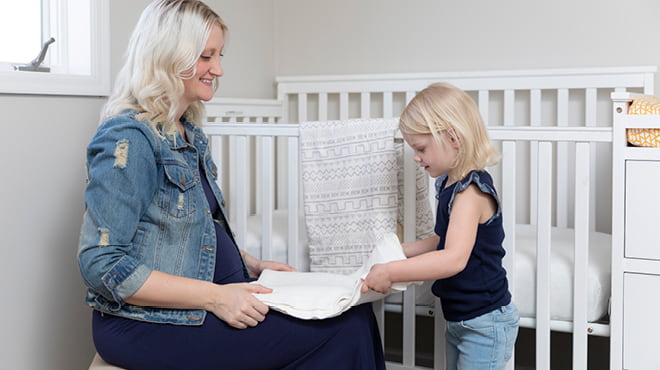 When Molly Slama found out she was pregnant with her second child, she was homeless — medically speaking.
"I was extremely happy with the provider we had for our daughter, but he retired," Molly says. "I needed to find a new provider."
She found two of them: certified nurse-midwives Lisa Brown and Amy Petersen, who care for women at Mayo Clinic Health System in Mankato, Minnesota.
"I wasn't aware of midwives before," Molly says. "Now, I'm telling everyone about them."
Midwives have experience as obstetric nurses, as well as advanced education in midwifery. In addition to providing care throughout pregnancy, labor and delivery, midwives care for women through all ages and stages of life. That includes well-woman care, birth control treatments and care for women during menopause.
For Molly, the women's background is reassuring.
Combined, Lisa and Amy have 34 years of obstetric medical experience. "I really appreciate their OB nursing experience and compassion," says Molly. "I've had two miscarriages. They've been very sensitive to everything I've been through."
Molly says some people believe receiving pregnancy care from a midwife means you're going to give birth at home or in a tub. "That's not the case," says Molly. "You can make your birth plan whatever you want it to be."
Amy agrees. "A midwife can help a woman figure out and follow her birth plan, from having an epidural for pain relief to having a C-section," she says. While midwives do not perform C-sections, they work closely with physician colleagues to provide this care. "Often, midwives are trained as first surgical assistants so we are in the operating room to help with the procedures and support the family."
Midwives also work closely with physicians to care for high-risk patients, such as Molly. "Molly is considered high risk because of her previous miscarriages," explains Lisa. "She needs to be closely monitored throughout her pregnancy."
Because of Molly's elevated risk, OB-GYN Jason DeWitt, M.D., also is involved in her care. "The appointments alternate among all three of them," Molly says. "They work well together. I feel like I'm getting well-rounded care."
Molly says she's excited to help raise awareness about the care midwives can provide. "I feel incredibly well-taken care of," she says. "I think people would be surprised to know all midwives have to offer."
---
For the safety of our patients, staff and visitors, Mayo Clinic has strict masking policies in place. Anyone shown without a mask was either recorded prior to COVID-19 or recorded in a non-patient care area where social distancing and other safety protocols were followed.
Topics in this Post