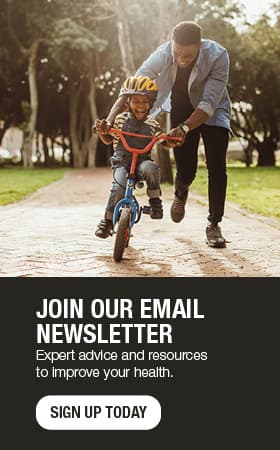 Mick Caron's miraculous recovery gets him to graduation on time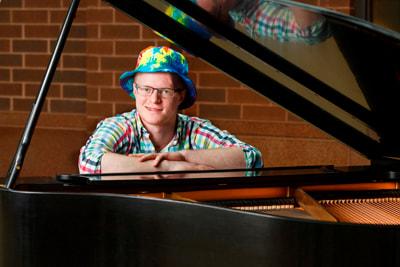 Mackenzie "Mick" Caron remembers very little of the evening of Jan. 29, 2015, but his parents will never forget it.
The Chippewa Falls High School senior was driving a friend home from a hockey game when he lost control of his vehicle on an icy patch of road. Mick, a varsity hockey player from Bloomer, wasn't wearing his seatbelt and was ejected from the vehicle. He was taken by ambulance to a local hospital and then transported by helicopter to the Level II Trauma Center at Mayo Clinic Health System in Eau Claire.
"It was a parent's worst nightmare," says Sara Caron, Mick's mom.
Mick arrived in a coma facing life-threatening head injuries, a broken left arm and a fractured right hand.
"When I first saw him, his neurological exam was very poor," explains T.K. Schiefer, M.D., a neurosurgeon at Mayo Clinic Health System. "He had a little bit of movement but not much, and his CT scan was very worrisome."
A CT (computerized tomography) scan combines a series of X-ray images to create cross-sectional images of the body.
Concerned about how much Mick's brain was swelling, coupled with his dangerous subdural hematoma — or bleeding on top of the brain — Dr. Schiefer was ready to do whatever he could to prevent Mick's condition from further deteriorating.
"We took him to the operating room right away, and I was able to talk to his parents right before," Dr. Schiefer says. "I told them the nature of the operation and that it could be a lifesaving procedure. At that point, I wasn't sure what his prognosis would be."
Dr. Schiefer performed what's known as a hemicraniectomy, which means removing half of the skull, on the left side of his head. The surgical procedure helped relieve some of the pressure building in Mick's brain and kept his brain from shifting.
"If we didn't take him (into surgery), I worried that he wouldn't make it, but we also didn't know what kind of outcome we would have," explains Dr. Schiefer. "We knew that this could save his life, but we didn't know what kind of life that would be."
For nearly two weeks, his medical team and family watched and waited as Mick remained unconscious. They monitored his condition with subsequent CT scans. Concerned that Mick's body was not re-absorbing the cerebrospinal fluid as it should, Dr. Schiefer performed additional surgeries to insert drains in various locations to drain the excess fluid and reduce pressure. Later, he also placed a shunt from Mick's brain to his abdomen. All told, Mick underwent seven surgeries as a result of his accident.
Mick spent a month at Mayo Clinic Health System in Eau Claire, and his friends and family rallied for him all the while.
"It felt good to have the support," Mick says. "I don't really remember anything from the whole accident until about a month afterwards. When I looked at it then, it was really comforting to see how many people cared about me."
Following his discharge, Mick went to an inpatient rehabilitation facility in St. Paul, Minnesota, for five weeks. And now, four months from his accident, is back to almost all normal activities, will graduate from Chippewa Falls High School on June 5 and is preparing for college at the University of Minnesota this fall.
"He's beaten all the odds and made a near-full recovery," Dr. Schiefer says.
To Mick's parents and medical providers — Dr. Schiefer included — Mick is a miracle.
"For weeks, we didn't know what was going to happen," adds John Caron, Mick's father. "He's not paralyzed, and he's coming back so fast. Yes, that is a miracle. It could be so much worse."
The Carons say they can't thank Mick's medical team enough.
"The nurses and staff at Mayo were wonderful," John says.
"We had a really good trauma doctor right away that first night, and Dr. Schiefer's a really good surgeon. We were lucky that the stars aligned, and those people were available," Sara adds. "It was excellent treatment. Twenty-four hours a day they were there for him."