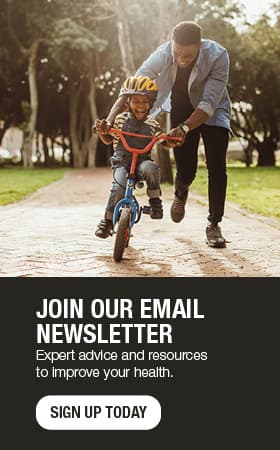 Learning how to smile again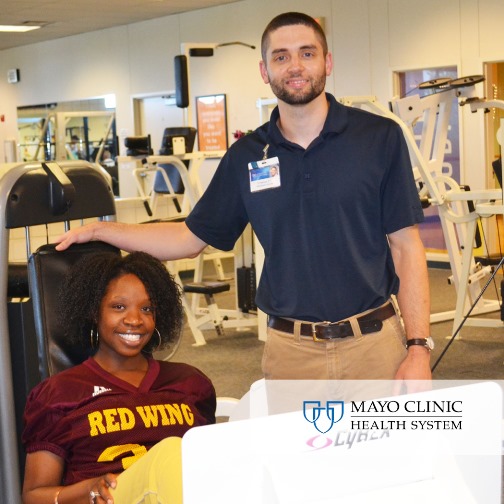 At age 15, Temeka Wirkkala had been a rising star athlete at her high school in Red Wing, Minnesota, playing on her school's basketball team and competing at the varsity level in cross-country and track and field. "As a minority, I always felt I had to prove myself to my peers, so I pushed myself to run faster and jump higher and farther," comments Wirkkala.
Sidelined by injuries
During a basketball game, Wirkkala stole the ball and drove down the court on a fast-break layup. As she went up for the shot, her opponent took her to the ground. Upon landing, Wirkkala's leg ended up behind her back. She was carried off of the court and was encouraged to ice it over the next few weeks. Not seeing any improvements, Wirkkala made an appointment with her physician, learned she had a torn meniscus and underwent arthroscopic knee surgery. Wirkkala was anxious to get back on the court. She worked extra hard to strengthen her knee. A few weeks later, although not 100 percent, her surgeon and physical therapist decided she was ready. As luck would have it, Wirkkala slipped on a puddle of water and fell while getting ready for her first game back.
This time around, Wirkkala had anterior cruciate ligament (ACL) reconstruction, which results in a recovery time of six to eight months. Wirkkala assumed she would bounce back much sooner because of her strength and commitment. No one prepared her for just how hard it was going to be.
As her senior year approached, Wirkkala still was unable to complete a full practice. She started missing practices and eventually became depressed, conflicted and bitter about how much her life had changed. "I had big plans to go on to be a college athlete, but lost my scholarship because I was not able to function," says Wirkkala. "I eventually just gave up on sports altogether, which led to me losing my way."
After graduating high school, Wirkkala made some bad choices and just couldn't find the right path to take in life. Moving to Oregon to live with her sister, she started hanging out at the neighborhood basketball courts with a group of men. It was there that she learned how to love the sport again. "Playing with men that were physically and mentally stronger than me pushed me to new limits. I slowly gained back my speed and agility and could feel myself getting stronger," says Wirkkala.
Returning to her roots
Feeling stronger than ever, Wirkkala moved back to Red Wing to be closer to her family. Over the next few years, she found a new love in working with children with behavioral issues. "They weren't the only ones learning. They taught me how to appreciate the small things in life and get back to doing things I once enjoyed, including sledding and snowshoeing," remembers Wirkkala. "They needed me just as much as I needed them."
One night while bending down to give her son a hug, Wirkkala's knee gave out and she fell to the floor. The MRI results were alarming. At age 31, Wirkkala was told that she had the knee of an 84-year old and would need a total joint replacement.
After having her fourth procedure done on her knee, Wirkkala hit rock bottom. She lost her job, wasn't able to coach her kids in T-ball and struggled just to get around. After a year of limping around and losing precious time with her children, Wirkkala decided to make a change.
Bouncing back
Her physician referred her to Rehabilitation Services at Mayo Clinic Health System in Red Wing. She met Taylor (TJ) Helmus, a physical therapist who designed a plan for Wirkkala to follow that included strength training exercises for her to do at home. Wirkkala admits that she didn't feel like she was progressing fast enough and didn't always give 110 percent.
But as her sessions with Helmus continued, the two formed a bond. "TJ is a very intuitive and honest person," says Wirkkala. "He made me take a hard look at my own lifestyle and made me responsible for my own health and well-being." Together, they set realistic goals. Over time, Wirkkala had more energy, started eating differently and her body physically changed, looking more toned and chiseled. Wirkkala was finally able to enjoy playing with her children again without being in pain.
"Watching Temeka transform back into the woman she lost so long ago has been an amazing journey," says Helmus. "Despite the minor setbacks, which are very natural in an ACL reconstruction, she overcame those challenges, took control of her life and now is living it to the fullest."
"Ultimately, I thank God for allowing me to find TJ. With TJ's help I was able to find my confidence again. He was my partner, my voice of reason and I am where I am today because of him," says Wirkkala. "He believed in me, so I started believing in myself again and now I have my smile back."