We are experiencing high call volumes:
Use your account on the Mayo Clinic app or patient portal to check symptoms, get care recommendations and make an appointment.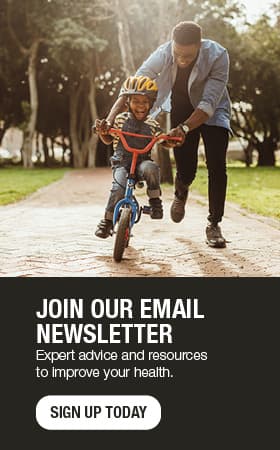 Kindhearted kid perseveres through multiple heart surgeries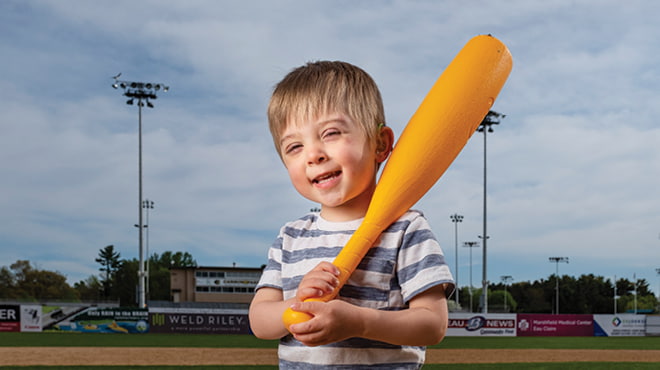 Matthew Makela is a kind-hearted 3-year-old who tucks in 20 stuffed animals nightly and gives his younger sister, Emily, a kiss, hug and farewell message of "Bye, little girl" at day care drop-off daily. He also loves animals and playing outside.
Matthew underwent his first cardiac surgery at 7 days old. He had another heart surgery at 5.5 months old. That surgery was followed by another a year later. At 2, he underwent a cardiac catheterization lab procedure to place a stent in his heart. In the future, he'll inevitably need pulmonary valve replacement surgery, too. But doctors are monitoring his progression and have yet to determine when that will be.
Matthew has a rare condition known as tetraology of Fallot — a combination of four congenital heart defects. These abnormalities affect the structure of the heart and cause oxygen-poor blood to flow out of the heart and to the rest of the body.
In addition to his cardiac procedures, Matthew also underwent a thumb reconstruction surgery when he was 14 months old for an unrelated condition called congenital clasped thumb. And if that weren't enough, he has an abnormal heart rhythm, asthma and left-sided hearing loss. And he wears a hearing aid.
ANXIOUS DAYS
He and his parents, LeAnn and Josh Makela, anxiously return for follow-up appointments with their cardiologist every six months, hoping for a temporary reprieve from medical procedures. They also hope that Matthew's latest echocardiogram results will suggest, at long last, no new intervention is needed. That happened for the first time in December.
"He's doing really well. He runs around like crazy, and I can't say how thankful we are," LeAnn says. "I feel like he's starting to turn a corner now."
Karen Myhre, M.D., the pediatrician at Mayo Clinic Health System in Eau Claire for both Matthew and Emily, says Matthew and his family deserve the recognition.
"That little guy has been through a lot," Dr. Myhre says, noting that pediatric patients are generally healthy, but Matthew has seen the gamut of doctors and specialists, both in Eau Claire and in Rochester. "Matthew and his family roll with the punches so well. They enjoy every day for what it is. And they don't sweat the small stuff because they've been through big stuff. I think that lets them appreciate what's important in life."
Dr. Myhre has known Matthew since birth. She describes him as "very shy but adorable and loving."
"You have to kind of earn his trust, but once you do, it's worth a million bucks," she says.
AN ENCOURAGING PROGNOSIS
Of all Matthew's ailments, his congenital heart disease is his most serious issue. But Dr. Myhre sees his prognosis as good.
"I think he's going to do really well long term," she says.
"Kids are pretty resilient, but they're also a product of their environment," she adds. "I can't emphasize enough how supportive and knowledgeable his parents are about Matthew and his medical conditions. He's done so well because he's got a wonderful family on his team."
The Makelas, in turn, are thankful for their entire care team, beginning with their ultrasound technician and OB-GYN, who recognized an abnormality in LeAnn's 20-week ultrasound and set their future course of medical care in motion.
"Not every kid's congenital heart disease is caught at a 20-week ultrasound," LeAnn says, noting how, in response, Matthew was born in Rochester. "I'm just so grateful that the team in Eau Claire was able to get us to the right place at the right time. The level of care from our entire team has been absolutely phenomenal."
Check out Matthew's trip around the bases during his Home Run for Life:
---
For the safety of our patients, staff and visitors, Mayo Clinic has strict masking policies in place. Anyone shown without a mask was either recorded prior to COVID-19 or recorded in a non-patient care area where social distancing and other safety protocols were followed.
Topics in this Post