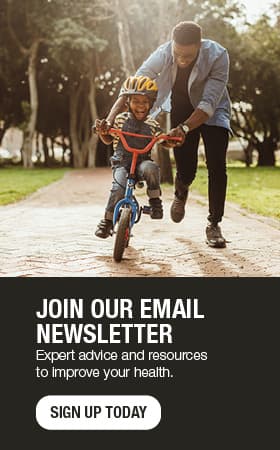 Hospice patient attends Green Bay Packers football game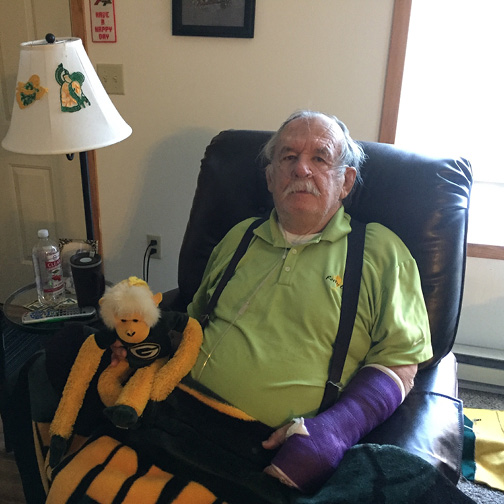 At a hospice meeting, Lon Putzer's care team talked about helping facilitate his wish to go to Lambeau Field to watch the Green Bay Packers football team play.
Putzer, an Altoona, Wisconsin, resident, had a heart attack in November 2016, and he says it took a toll on his body. He and his wife were already getting in-home nursing assistance, but after the 911 call for his heart attack and subsequent congestive heart failure diagnosis, additional care was necessary. The couple decided that Home Health & Hospice from Mayo Clinic Health System in Eau Claire would provide the additional care needed.
With hospice, Putzer had visits from a team of providers, including a nurse, chaplain, home health aide, volunteer, social worker and massage therapist. His therapist first discovered Putzer's love of the Packers. They talked about his time living in Milwaukee and going to a few games at Lambeau Field in Green Bay with family members.
GOING TO THE GAME
The hospice team discussed Putzer's ability to go on a trip, and an emergency plan was established with the help of the hospice social worker and other state hospice support organizations. His family coordinated lodging, and the game tickets were secured for the Dec. 23 game when the Green Bay Packers faced off against the Minnesota Vikings. He says he was eager and in great spirits to make the trip with his wife, stepdaughter, son-in-law, son and great-granddaughter.
Even though the weather was bitterly cold and the Packers lost the game, Putzer says he was happy to get back to Green Bay to watch his team play at Lambeau Field one more time.
"The best part was seeing everyone work together to help me get to this game. I don't think I would be doing as good as I am without my team on the field and my team of caregivers to give me something to look forward to," says Putzer.