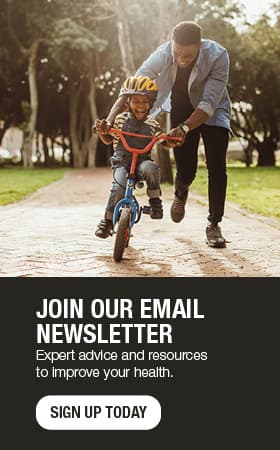 Fisherman able to cast a few lines, make memories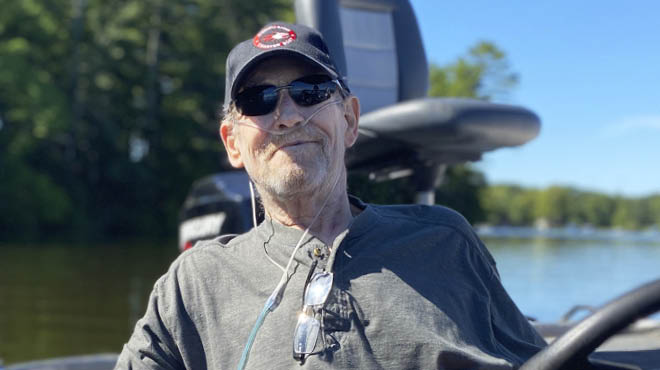 In August 2020, Frank Franc was feeling excited to go home. The 75-year-old Colfax, Wisconsin, resident had a brief stay in the hospital due to chronic obstructive pulmonary disease and heart failure but he longed to return to the comfort of his familiar surroundings.
He wasn't the only one who was excited. His care team was happy for him to return home as well, as he was bringing his comprehensive care home with him, thanks to an initiative called Mayo Clinic Advanced Care at Home.
Mayo Clinic Advanced Care at Home gives patients access to world-class, personalized Mayo Clinic care from the comfort of their own homes in Northwest Wisconsin. Frank was the first person selected for this program at Mayo Clinic Health System.
"I'm ecstatic. I'll have a hospital in my house (and) I get the same care as if I was there," says Frank. "That is so important to me. It just makes it more comforting for myself and my children."
"We are excited to be able to offer this new model of medical care to the residents of Northwest Wisconsin," says Margaret Paulson, D.O., hospitalist and chief clinical officer for Mayo Clinic Advanced Care at Home. "Mayo Clinic Advanced Care at Home is a newly emerging model of care that will provide patients the treatment and recovery services they need while in the comfort of their homes."
Patients in the program are monitored virtually 24/7 by a physician-led care team from a command center using technology installed in patients' homes to track vitals, medications, food and infusions. The team makes virtual rounds via video connections with patients at home, where paramedics, nurses or other support team members are standing by to oversee medications, IV fluids or otherwise be the care team's hands.
Over the past year, ongoing complications of Frank's health conditions led him to seek care 10 times in the Emergency Department or hospital. The emotional and physical strain of the multiple visits and stays was challenging for Frank and his family.
Frank's daughter, Tammy Suzan, says she was thrilled that her dad qualified for the program.
"I had been watching this program since I first heard about it," says Tammy, who is a registered nurse at Mayo Clinic Health System in Eau Claire, Wisconsin. "I thought it would be a perfect opportunity. He met all the requirements. He was a perfect fit for it. It's the exact same care (as the hospital), but it's in the comfort of your own home. And you can't beat that."
Health care providers say patients like Frank can benefit from this type of care.
"Not every patient qualifies for this care, but for those who do, it's a game-changer," says Dr. Paulson. "Patients generally do not want to be in the hospital. They prefer to be in their own bed. They are more comfortable in their homes and closer to their support networks, loved ones and pets, which can speed up recovery."
This program also helps the care team get a better sense of patients' actual lives.
"We can see how they're eating and how they're taking their medications," says Dr. Paulson. "We really get this great insight into their lifestyle. The hope is that this information will help keep patients healthier and out of the hospital in the future."
In addition to monitoring his health, Frank's team was able to assess his safety at home to give his family peace of mind.
"People could say: 'Frank, could you go into the kitchen and let's cook.' And they could actually see (if he) is going to be safe here," says Tammy. "That was really important for me."
Frank is a former tournament fisherman and after his Mayo Clinic Advanced Care at Home stay, he was able to get out on a lake to cast a few lines and make memories with his family.
"It gives more people wiggle room that they can be in their own home and that to me is my safe place. I feel comfortable there. I feel safe there," says Frank. "I'm very happy I've been given this opportunity."
*Editor's note: Frank passed away in September 2020, but his family remains grateful for the time he was able to spend at home and with his family during his final days.