We are experiencing high call volumes:
Use your account on the Mayo Clinic app or patient portal to check symptoms, get care recommendations and make an appointment.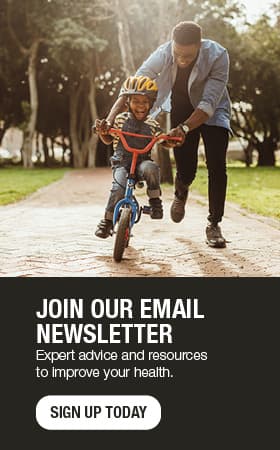 Finding the right medication to get moving, stop arthritis pain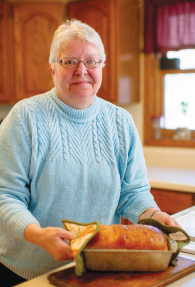 Darlene Evenson of Holmen sounds a bit like Goldilocks when she talks about the process of finding a medication to treat her rheumatoid arthritis.
"The first one hurt my liver, the second hurt my eyes," she says.
And the third one? Just right.
"I love it," she says of the drug. "Before, my fingers hurt and were so swollen that I couldn't even see the wrinkles on my knuckles."
Rheumatoid arthritis is an autoimmune disorder that causes painful swelling in the joints.
"It was hard for me to even put a fitted sheet on the bed," says Evenson of life before finding an effective treatment.
Now, she's feeling so good that she's walking an hour a day. And that's good medicine too.
According to mayoclinic.org, regular exercise can help strengthen the muscles around the joints, giving them support. Exercise can also boost flexibility and reduce fatigue. Evenson says that's been the case for her.
"I definitely have much more energy," she says. "I think it's a combination of the exercise and the medication."
Evenson has high praise for Timothy Buckley, D.O., her rheumatologist, and his staff. She says they worked hard not only to find the right medication for her, but also to assure that her insurance would cover the costs.
"Initially, insurance wasn't going to cover the medication," she says. "Dr. Buckley and his nurse, Karen Nordstrom, went out of their way to make sure it would be covered. That was such a blessing. They are so kind and understanding. You can just feel how much they care."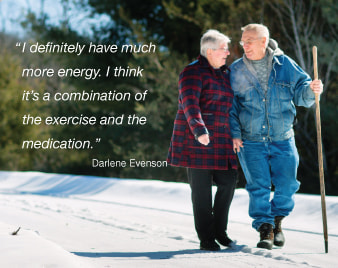 ---
For the safety of our patients, staff and visitors, Mayo Clinic has strict masking policies in place. Anyone shown without a mask was either recorded prior to COVID-19 or recorded in a non-patient care area where social distancing and other safety protocols were followed.